JOURNAL OF A LIFE – A Woman's Place Is In The Home
 #freedomquadrant 
When we are consciously aware of our own thoughts, AND we are deliberately offering them, we are the DELIBERATE CREATOR of our own reality #EstherHicks wisdom
  (See more…)
JOURNAL OF A LIFE
Yes, Yes, Yes
Welcome, Welcome, Welcome
Freedom Nation United


Find Money, Create Income and Develop Wealth
Poke about and check us out –> –> –> –> –> –> –> –> –>
🙂
As a great mentor of mine – Joe Schroeder – never tired of saying "A Life Worth Living is a Life Worth Recording" so today I am here to share another episode in the life's journey of one of the great people whose life I am privileged to have shared a part of – my mother AnneKaete Pocklington.
A Woman's Place Is In The Home
Imagine, if you will, a World where the one guarantee was that Mom would be at home.
Imagine that your 'job' was to look after your 'head of household' husband AND your children.
How times have changed.
Or have they?
READ ON…
A Woman's Place Is In The Home
One thing stands out clearly in my memory and that was that Mam was always at home. Never out And not just my Mam, everybody's Mam. When I think how Peter had to get used to his Mam being out at work. Fair enough, he was never a 'key child' as they were later known. I worked either part-time to be there when he came from school. Or arrangements were made with friends during school holidays that he went there from school, until I came. Or he came to me at work. Never was he a child who came to a completely empty home. Bill was nearly always on shiftwork so he was often at home too.
But when I was little no, but no, woman went out to work. I gathered later that here, in the Textile area of England, a lot of work could only be done by women, so a lot more of them went out to work, paying Grandma usually for looking after the children from their wages. But where I came from nobody did work.
And my Dad was a lot more like what would be called now a 'Victorian' Father. He never smacked or hit us. In fact, it was the great joke in the family that at one time, when I had been especially naughty, my mother insisted on him giving me a good hiding, and how they all laughed as he held me by one arm, whilst I ran round and round, and screamed as if I was being murdered, whilst he very carefully hit just the pleats of my skirt so that it can not have really hurt.
So he never did hit, but when he spoke, or raised his voice on occasions, then you stood to attention. You jolly well did listen and take note.
And when we sat down for a Meal, the evening meal (Abendbrot, about 7 p.m.) for instance, my Mam had four children to take care of. What would you like etc. then make the Sandwich requested. Then the next one, and so on. and he could have milk and sugar in front of him. And the tea was poured out . And he would gently tap with his finger on the table. And my Mam would say "sorry!" and she would put the milk and sugar in his tea. Such was their married life . It seems dreadful now, but they were very happy and that was the way it was . He was the head of the Family and that was only respect, and he was entitled to it. And she would polish his shoes for him every day, and apologize when she was late with it. Yes, she just adored him and made us love him through her adoration. How very far removed from today that seems to be ……
🙂
If  life is the best teacher, doesn't it make sense to learn from the lives of others?
So what did I learn from today's episode?
I learned about the societal shifts regarding the work-place that have occurred since my mother's childhood, and
I learned how much a mother's love means to the creation of a feeling of family – even in the most formal of households…
So Now it's YOUR turn, dear Reader. What did YOU learn?
Please ADD and SHARE your insights in the COMMENT BOX Below
Next Episode –>
🙂
READY TO COMMIT TO YOUR SELF-IMPROVEMENT?
ENROLL IN OUR F*R*E*E 30-DAY MENTORED SELF-STUDY BOOT CAMP
🙂
Oh, by the way,
If you got value from todays content please 'like' it and $hare it with three people who could most benefit from its message
🙂
FREEDOM, STRENGTH AND HONOR TO YOU

"Teaching families to FIND money, CREATE income and DEVELOP Generational WEALTH"
Let's stay in touch
Phone: 610-781-2392
Skype: prpock
PARTICIPATE in our Generation Of Wealth Initiatives
M-W-F: "Rules Of Money" CyberLunch – Noon EST, Noon CST, Noon MST, Noon PST – Registration Required
Tu-Th: "How The Markets Work" CyberLunch – Noon EST, Noon CST, Noon MST, Noon PST – Registration Required
DAILY: "Grow Rich MasterMind" – Click here to Sample
MONDAYS: "Timeless Wisdom In Action" MasterMind Study Group – click here to view our  Facebook Group
BY APPOINTMENT: "FIND MONEY" Interviews – Click To Request Appointment

ON SOCIAL MEDIA: Blog – Twitter – YouTube – Pinterest  – Google+ – LinkedIn –  Facebook
LOVE WEALTH – LOVE HEALTH – LOVE HAPPINESS – LOVE LOVE

🙂
Oh, and by the way, did I mention that we help families Find Money, Create Income and Develop Wealth. Click here or on the image below to get the process started. Because YOU are WORTH MORE!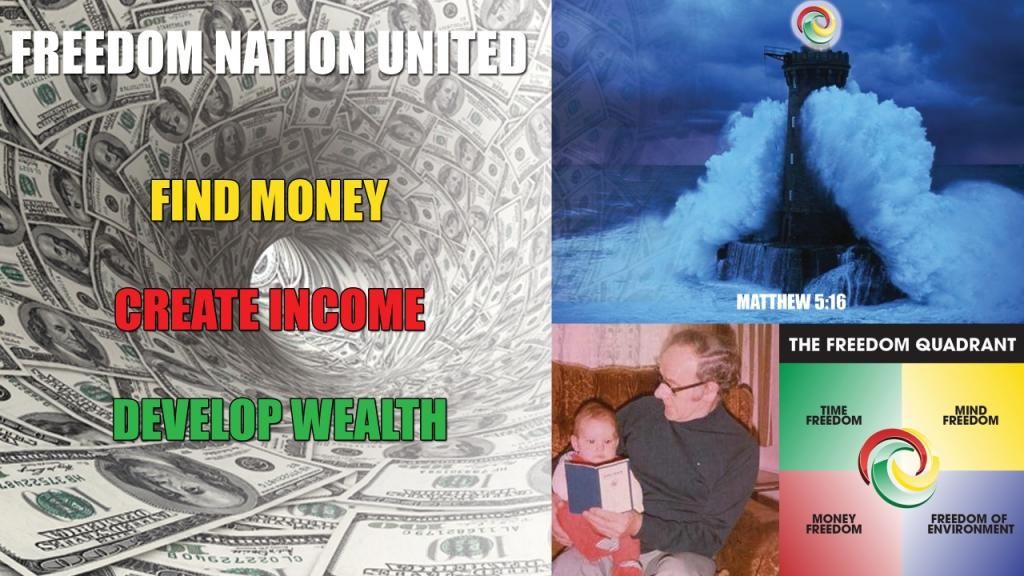 THANK YOU, THANK YOU, THANK YOU