JOURNAL OF A LIFE – At The Building Firm
 #freedomquadrant 
Decisions require courage: a belief in your reasoning and your experience, as well as the ability to stand by the decisions once made 🙂
  (See more…)
JOURNAL OF A LIFE
Yes, Yes, Yes
Welcome, Welcome, Welcome
Freedom Nation United


Find Money, Create Income and Develop Wealth
Poke about and check us out –> –> –> –> –> –> –> –> –>
🙂
As a great mentor of mine – Joe Schroeder – never tired of saying "A Life Worth Living is a Life Worth Recording" so today I am here to share another episode in the life's journey of one of the great people whose life I am privileged to have shared a part of – my mother AnneKaete Pocklington.
At The Building Firm
Imagine, if you will, it is time again to move on.
Your farm girl day are behind you.
It is time to serve your apprenticeship.
You start to work at a building firm.
READ ON…
At The Building Firm
Eventually my time on the Farm came to an end. And I went back to Wilhelmshaven and Town. A very good friend of the Morgenstern's had a Building business in town and they agreed to take me on as an apprentice in their Office . Because an apprenticeship for young people in Germany always has been a most important stage. Nobody, but nobody, was anything or could get a job even, if they had not served an apprenticeship for at least 3 years. Even though the War had brought in another kind of training which lasted two years, but that was considered just a War measure. And that was what I was contracted to, a two year training in the Office of the Building firm, going one afternoon to the Technical College and one evening as well, every week. Again, your 1/2 year report to be signed by your boss.
And so I became a Clerk doing all sorts of Office jobs. Mainly the wages which was intricate to do. But the highlight of my week was when I had to get on the bike and ride around all our different building sites on Friday afternoon, to take the Wages to all the men. And one did not call the men down from the half finished building when one was me, oh no, one climbed up all the ladders, went along the scaffolding, and gave every man his Wage Packet personally, and that was, every week, quite another adventure.
And I entertained my boss, the men, and all who would listen, by singing 'Lilly Marlene', in the singer's Lale Anderson's voice, at the drop of a hat. Didn't they know, this was just a sidestep, one day I was going to be an actress. Oh yes, I had quite made up my mind after all. This was just a filling in job because there was a War on and I could not just be acting. Oh yes, there was a War on;
And slowly but surely my Pals took the place of Paula's Pals who had already gone to Valhalla……….
🙂
If  life is the best teacher, doesn't it make sense to learn from the lives of others?
So what did I learn from today's episode?
I learned that my mother's tendency never to 'back down and take the easy way' was formed early, and
I learned that when you have a strong enough dream it never dies, even in the ravages of a World War…
So Now it's YOUR turn, dear Reader. What did YOU learn?
Please ADD and SHARE your insights in the COMMENT BOX Below
Next Episode –>
🙂
READY TO COMMIT TO YOUR SELF-IMPROVEMENT?
ENROLL IN OUR F*R*E*E 30-DAY MENTORED SELF-STUDY BOOT CAMP
🙂
Oh, by the way,
If you got value from todays content please 'like' it and $hare it with three people who could most benefit from its message
🙂
FREEDOM, STRENGTH AND HONOR TO YOU

"Teaching families to FIND money, CREATE income and DEVELOP Generational WEALTH"
Let's stay in touch
Phone: 610-781-2392
Skype: prpock
PARTICIPATE in our Generation Of Wealth Initiatives
M-W-F: "Rules Of Money" CyberLunch – Noon EST, Noon CST, Noon MST, Noon PST – Registration Required
Tu-Th: "How The Markets Work" CyberLunch – Noon EST, Noon CST, Noon MST, Noon PST – Registration Required
DAILY: "Grow Rich MasterMind" – Click here to Sample
MONDAYS: "Timeless Wisdom In Action" MasterMind Study Group – click here to view our  Facebook Group
BY APPOINTMENT: "FIND MONEY" Interviews – Click To Request Appointment

ON SOCIAL MEDIA: Blog – Twitter – YouTube – Pinterest  – Google+ – LinkedIn –  Facebook
LOVE WEALTH – LOVE HEALTH – LOVE HAPPINESS – LOVE LOVE

🙂
Oh, and by the way, did I mention that we help families Find Money, Create Income and Develop Wealth. Click here or on the image below to get the process started. Because YOU are WORTH MORE!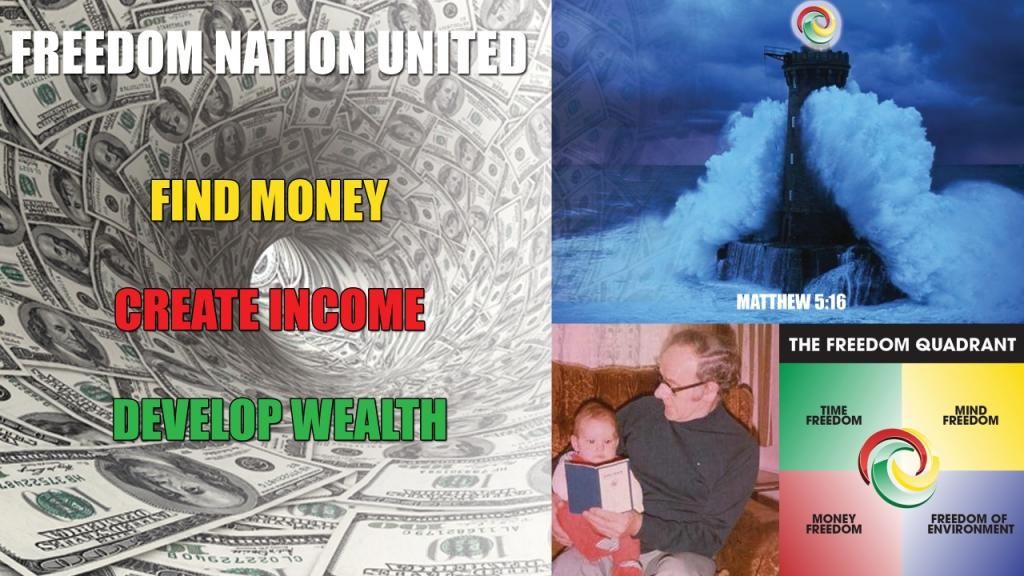 THANK YOU, THANK YOU, THANK YOU