JOURNAL OF A LIFE – It Still Goes On
 #freedomquadrant 
We cannot make Freedom Money with a slave mindset. We cannot make Business Money with an Employee Mindset
  (See more…)
JOURNAL OF A LIFE
Yes, Yes, Yes
Welcome, Welcome, Welcome
Freedom Nation United


Find Money, Create Income and Develop Wealth
Poke about and check us out –> –> –> –> –> –> –> –> –>
🙂
As a great mentor of mine – Joe Schroeder – never tired of saying "A Life Worth Living is a Life Worth Recording" so today I am here to share another episode in the life's journey of one of the great people whose life I am privileged to have shared a part of – my mother AnneKaete Pocklington.
It Still Goes On
Imagine, if you will, you are on the cutting edge of a new technology – RADAR.
But you still have to push little model airplanes over maps.
And you shoot down an enemy bomber
Would you have saved bread from your rations?
To feed the enemy?
READ ON…
It Still Goes On
With the War Going on and on, my age group was not released from the Landarmy, as Paula had been, after 6 months. We had to go on. Nobody asked us, you just went on. And, quite frankly, you did not question it either, you had to help you: country, it was natural.
And so I was detailed to East Frisia, far away from villages and houses, near a Wood, the nearest village was a dreamy place called Hesel.
There we did our duty on very large Radar screen. Something very new, large round plate-shaped wheels with antennae which could hear a plane very far away. (When they started in England, was one story). We sat in little huts on the side of it and read off numbers. These we gave through speakers to the room where girls, wearing ear-phones, pushed little planes over maps to our direction. This all was very advanced then, so I need not say more.
Again we were in camps all together. And again much fun was had by all, and we were all such great friends.
I was very lucky for one thing and most unlucky in another. I was always madly in love with somebody I definitely could not have. Always somebody I liked ever so much but who did not even know I existed. And so I had no boyfriend ever, and that was really just as well.
I loved nothing better then, after 12 hours night duty, to pick up my day's ration, pack a little picnic, and go off into the woods. And I would walk in the Woods all day long, lay down and sleep for an hour or so every now and then, then walk on again, hour after hour, until it was almost 7 o'clock and time to go on duty again.
Making up Poems as I went on, watching birds and creatures of the wild, and dream the hours away. And I would be a lot fitter going on duty again than my colleagues who had tried to sleep all day in very noisy barracks. Just occasionally a lovely girl called Henna Swaffer would go with me, but mostly I was alone.
Once we shot an English plane, or rather a unit nearby shot a plane down. I think it was a Halifax Bomber, and the airmen had bailed out and nobody knew where they were . I looked for days in my wood for them and was sure they would be there, and I always saved some of my bread 'till the end for them. Silly, what would I have done with them. . . . . . ? I did not get the chance to find out, but that was me, a dreamer at all times, a silly romantic Dreamer.
🙂
If  life is the best teacher, doesn't it make sense to learn from the lives of others?
So what did I learn from today's episode?
I wasreminded that the same technology that is used yoday to keep air traffic safe, was invented to locate and shoot down enemy warplanes, and
I was reminded of my mother's great humanity above all – how naive yet beautiful to care enough to feed someone whose mission was to probably kill your friends and family…
So Now it's YOUR turn, dear Reader. What did YOU learn?
Please ADD and SHARE your insights in the COMMENT BOX Below
Next Episode –>
🙂
READY TO COMMIT TO YOUR SELF-IMPROVEMENT?
ENROLL IN OUR F*R*E*E 30-DAY MENTORED SELF-STUDY BOOT CAMP
🙂
Oh, by the way,
If you got value from todays content please 'like' it and $hare it with three people who could most benefit from its message
🙂
FREEDOM, STRENGTH AND HONOR TO YOU

"Teaching families to FIND money, CREATE income and DEVELOP Generational WEALTH"
Let's stay in touch
Phone: 610-781-2392
Skype: prpock
PARTICIPATE in our Generation Of Wealth Initiatives
M-W-F: "Rules Of Money" CyberLunch – Noon EST, Noon CST, Noon MST, Noon PST – Registration Required
Tu-Th: "How The Markets Work" CyberLunch – Noon EST, Noon CST, Noon MST, Noon PST – Registration Required
DAILY: "Grow Rich MasterMind" – Click here to Sample
MONDAYS: "Timeless Wisdom In Action" MasterMind Study Group – click here to view our  Facebook Group
BY APPOINTMENT: "FIND MONEY" Interviews – Click To Request Appointment

ON SOCIAL MEDIA: Blog – Twitter – YouTube – Pinterest  – Google+ – LinkedIn –  Facebook
LOVE WEALTH – LOVE HEALTH – LOVE HAPPINESS – LOVE LOVE

🙂
Oh, and by the way, did I mention that we help families Find Money, Create Income and Develop Wealth. Click here or on the image below to get the process started. Because YOU are WORTH MORE!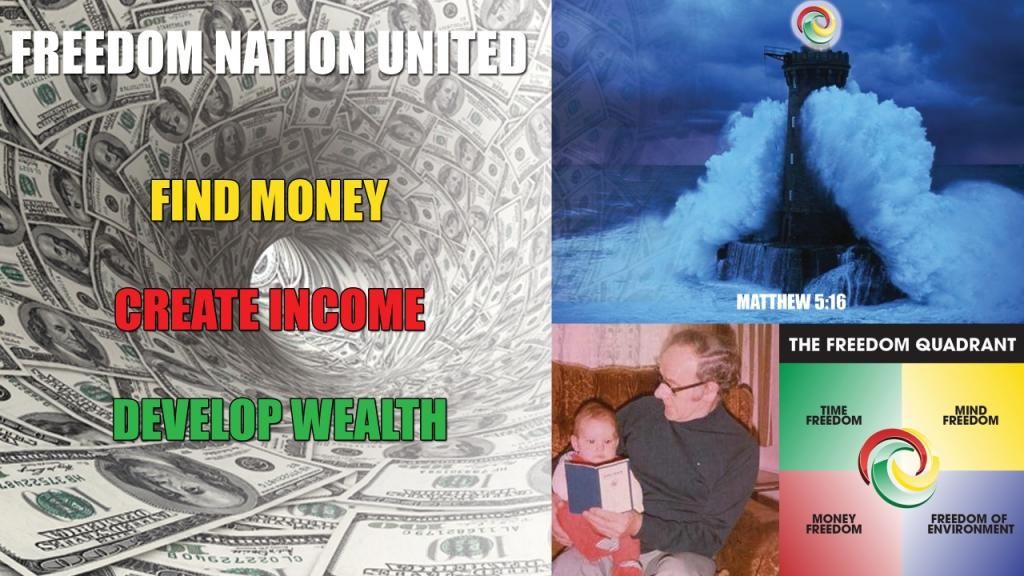 THANK YOU, THANK YOU, THANK YOU