A LITTLE KNOWN CONVERSATION FOLLOWING THE SIX DAYS OF CREATION
Never Confuse A Decision To Do Nothing With Inactivity
Sometimes It Is The Most Important Action We Take
#freedomquadrant :-)"
Yes, Yes, Yes:
Welcome, friend, to FREEDOM NATION UNITED, where we help families to FIND Money, CREATE Income and DEVELOP Generational Wealth – for themselves, their families and those they love and care about.
🙂
This is the home of
the REAL PEOPLE HELPING REAL PEOPLE Leadership Development program <–click here to enroll now
AND
the GRANDFATHER PROJECT: WHAT YOUR GRANDFATHER SHOULD HAVE TAUGHT YOUR FATHER ABOUT THE RULES OF MONEY Brown Bag Lunches<– click here to enroll now.
🙂
Today it is Yorkshire Day, in the year two thousand and fourteen, and in it's honor I wish to share with you, Dear Reader,
A LITTLE KNOWN CONVERSATION FOLLOWING THE SIX DAYS OF CREATION
🙂
Let It Be Written
Once upon a time in the Kingdom of Heaven, God went missing for six days. Eventually, Michael the Archangel found him on the seventh day resting.
He asked God, 'Where have you been?'
God pointed downwards through the clouds ,
'Look Michael, look what I have made: said God
Archangel Michael looked puzzled and said 'What is it?'
'It's a planet' replied God :and I've put LIFE on it. I'm going to call it Earth. And its going to be a great place of balance'
'Balance?' inquired Michael still confused.
God explained, pointing down to different parts of the Earth.
'For example, North America will be a place of great opportunity and wealth
while South America is going to be poor, the Middle East over there will be a hot spot and Russia will be a cold spot.
Over there I've placed a continent of white people and over there is a continent of black people.".
God continued, pointing to the different countries.
'This one will be extremely hot and arid while this one will be very cold and covered in snow.
The Archangel, impressed by God's work, then pointed to another area of land, and asked 'What's that?'
'Ah" said God 'That's Yorkshire. The most glorious place on Earth.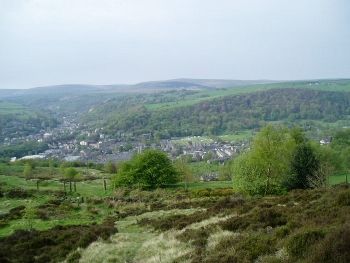 There are beautiful people, seven great cities, and many impressive towns.
It is the home of the world's finest artists, musicians, writers, thinkers, explorers, and politicians.
The people of Yorkshire are going to be modest,intelligent,and humorous and they are going to be found traveling the world. They'll be extremely sociable, hardworking and high-achieving and they will be known throughout the world as speakers of truth.'
Michael gasped in wonder and admiration but then proclaimed, 'What about balance God, you said there will be BALANCE!
God replied very wisely, 'Wait till you see the wankers I'm putting next to them in Lancashire.'
Fun from your friends at Freedom Nation United
🙂
READY TO COMMIT TO YOUR SELF-IMPROVEMENT?
ENROLL IN OUR F*R*E*E 30-DAY MENTORED SELF-STUDY BOOT CAMP
🙂
Oh, by the way,
If you got value from todays content please 'like' it and $hare it with three people who could most benefit from its message
🙂
FREEDOM, STRENGTH AND HONOR TO YOU

"Teaching families to FIND money, CREATE income and DEVELOP Generational WEALTH"
Let's stay in touch
Phone: 610-781-2392
Skype: prpock
Facebook
LinkedIn
Twitter
YouTube
Google Plus
PARTICIPATE in our Generation Of Wealth Communities
We Are Think And Grow Rich Call (Mon – Fri) 712-432-0990 Access Code: 565762#
Generation Of Wealth Broadcast (Sat)
Timeless Wisdom In Action (Facebook Group)
Carnegie Project 10 Billion (Facebook Group)
Freedom Nation United Blog
LOVE WEALTH – LOVE HEALTH – LOVE HAPPINESS – LOVE LOVE