JOURNAL OF A LIFE – I Am Entitled To Cast My Vote
 #freedomquadrant 
Don't sell, SERVE. Allow a finite number of deserving people to receive and
implement the benefit of your knowledge 🙂
  (See more…)
JOURNAL OF A LIFE
Yes, Yes, Yes
Welcome, Welcome, Welcome
Poke about and check us out –> –> –>
🙂
As a great mentor of mine – Joe Schroeder – never tired of saying "A Life Worth Living is a Life Worth Recording" so today I am here to share another episode in the life's journey of one of the great people whose life I am privileged to have shared a part of – my mother AnneKaete Pocklington.
The War Is Over – I Am Entitled To Cast My Vote
Imagine, if you will, you have had to live through the disaster that befell your nation when the people elected a tyrant.
You now have to carry out the, for you, awe-inspiring civic duty of casting your vote for the first time.
How do you go about gathering information?
What criteria do you use to come to a decision?
READ ON…
I Am Entitled To Cast My Vote
This was a tremendous task for me. I took this to be one of my most important decisions in my life. Having to decide which would be the right party to lead the country. And, of course, the right party to do something for my own class, if this was possible at all. It was just as well the roof over the whole country, my beloved Royal Family would not change. We were only to decide the ceiling. No Hitler, whatever happened, could ever take this gentle free country over. We had our wonderful King George over everything (How simple my philosophy was then, Would it could alln have been like that. . . . ).
And so I went to the Library and got as many books as I could on the subject. I listened to the Radio as much as I could, on the various parties. I listened to the people in the shops or wherever they talked about the present politics. In my simple mind I just dare not take note of my dear friends Mr. and Mrs. Grenshaw alone. Hadn't just these kind of people at one time in Germany shut their eyes as to what happened, just because they thought Hitler was an upstart from the lower classes? When he had got in, they turned their backs on all Politics and just did not inquire anymore what he was doing.
All we know now is what happened after that in recent history!!!! So I must decide for myself. And I did not find these Labour people all that uneducated, far from it. And the things Clement Attlee promised did not seem all that far removed from what I thought would be great. A Welfare state to make things easier for the old, infirm, and conscienscious workers did not seem all that wrong. And so I voted, for the first time in my life, and I voted Labour as I believed wholeheartedly in the goodness of their promises.
In any case, it was a tremendous relief to me then, that there would be another election in five years time. That was a good thing. If one had made a mistake, it could be rectified (I wonder how many people thought so in 1933 in Germany). And, of course, King George would see to it that nothing really bad happened in those 5 years.
And even after the election I kept reading books, the papers, listened to the Radio, and generally kept an eye on things, this, most of all, I owed Peter.
My son and heir would be able to get answers if he ever asked.
🙂
If  life is the best teacher, doesn't it make sense to learn from the lives of others?
So what did I learn from today's episode?
I learned of how my mother viewed the Monarchy not as the privileged despots that they were seen to be by America's "Founding Fathers", but rather as a safety-net against the possible mistakes of an ill-informed electorate, and
I learned of her principle that such decisions as who to vote for were not to be made on the recommendations of a trusted friend, but rather a decision to be made "for oneself"…
So Now it's YOUR turn, dear Reader. What did YOU learn?
Please ADD and SHARE your insights in the COMMENT BOX Below
🙂
READY TO COMMIT TO YOUR SELF-IMPROVEMENT?
ENROLL IN OUR F*R*E*E 30-DAY MENTORED SELF-STUDY BOOT CAMP
🙂
Oh, by the way,
If you got value from todays content please 'like' it and $hare it with three people who could most benefit from its message
🙂
FREEDOM, STRENGTH AND HONOR TO YOU

"Teaching families to FIND money, CREATE income and DEVELOP Generational WEALTH"
Let's stay in touch
Phone: 610-781-2392
Skype: prpock
PARTICIPATE in our Generation Of Wealth Communities
M-W-F: "Rules Of Money" CyberLunch – Noon EST, Noon CST, Noon MST, Noon PST – Registration Required
Tu-Th: "How The Markets Work" CyberLunch – Noon EST, Noon CST, Noon MST, Noon PST – Registration Required
DAILY: "Grow Rich MasterMind" – Click here to Sample
MONDAYS: "Timeless Wisdom In Action" MasterMind Study Group – click here to view our  Facebook Group
BY APPOINTMENT: "FIND MONEY" Interviews – Click To Request Appointment

ON SOCIAL MEDIA: Blog – Twitter – YouTube – Pinterest  – Google+ – LinkedIn –  Facebook
LOVE WEALTH – LOVE HEALTH – LOVE HAPPINESS – LOVE LOVE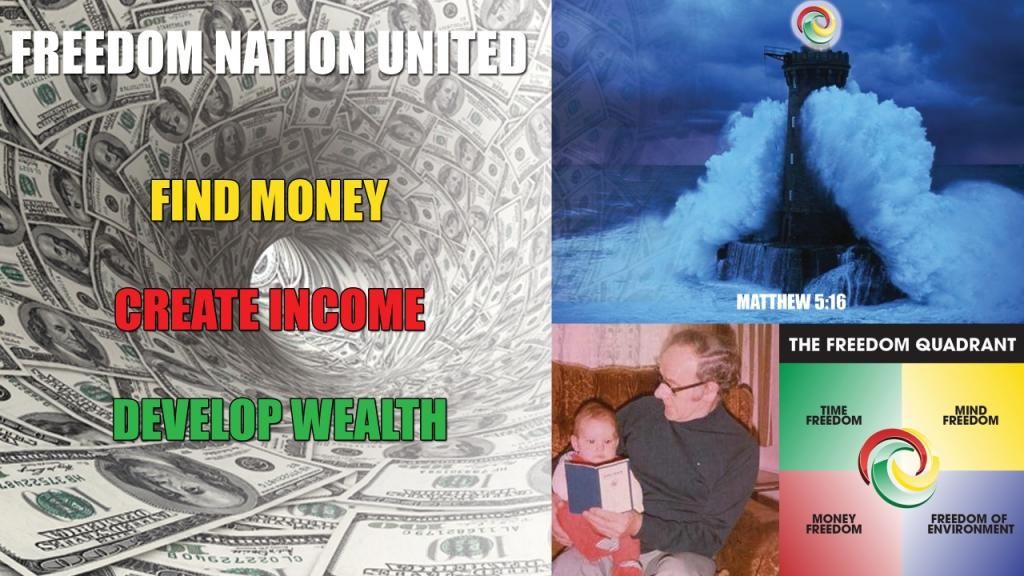 THANK YOU, THANK YOU, THANK YOU