JOURNAL OF A LIFE – Just Get Your Insurance Behind You…
 #freedomquadrant 


We live out our imagination, not our history. #StevenCovey via #Dave Craft


  (See more…)
JOURNAL OF A LIFE
Yes, Yes, Yes
Welcome, Welcome, Welcome
Freedom Nation United


Find Money, Create Income and Develop Wealth
Poke about and check us out –> –> –> –> –> –> –> –> –>
🙂
As a great mentor of mine – Joe Schroeder – never tired of saying "A Life Worth Living is a Life Worth Recording" so today I am here to share another episode in the life's journey of one of the great people whose life I am privileged to have shared a part of – my mother AnneKaete Pocklington.
Just Get Your Insurance Behind You…
Imagine, if you will, you have had your time for formal education stolen by a War.
Imagine that even earlier, you had been denied the chance to continue your schooling because your parents had to make a choice – you or your brother.
What value would YOU place on Education?
But how to keep the son you love from quitting?
READ ON…
Just Get Your Insurance Behind You…
These words we had to use to our beloved Peter many times. He had done so wonderfully. The story of his life might be told many, many years from now, by himself. So I will not write too much about the love, wonderful great affection we both had for our darling son Peter, and still have, of course. Who was exactly as I had dreamed, a son of Bill, with me as mother, would be. This wonderful child who went out with me pushing him in his pushchair along the Canal bank, or even earlier, held in a sling round my neck walking in the woods near Callis Bridge by Hebden Bridge, who learnt to listen to the birds before he could walk. And who put his finger up to tell me to listen to the birds, long before he could say so, that child was now growing up fast.
First being very fond of airplanes, then, after the Munich Air Disaster when a lot of Manchester United Footballers died, changing over the same night from planes to Football – which remained his hobby forever more. This boy was now at Sowerby Bridge High school, called Sowerby Bridge Grammar School then, and going towards his 'O' level Exams. He passed in all his subjects wonderfully well, ten subjects in all. Now all his Pals, or most of then, were leaving school and beginning to earn money. It needed gentle persuasion to make him see that 'A' levels would be to aim for, if one had passed the 'O' so well. The above statement helped then.
And when he passed his 'A' levels so well, it helped again, in gentle persuasion to the University. And all the time he was not sure what it was what he wanted. When he had been a dustbin man in one of his holidays from Sheffield University, he thought they were a wonderful bunch of men, and happy!!!! And the above saying really came into its own; I could now say with conviction that – if you get the Insurance of Education behind you, then you can choose to be a Dustman. These happy men might be unhappy at times, because they had no choice.
And when he had got his Special Honours Degree in Mathematics, and could not get a job, I would have lost my argument, maybe. But being the wonderful person he was now, he studied some more. And years later, when he was married, this wonderful being, our son, thanked us deeply and with conviction in a letter, for making him carry on with the studies because now he had a job he really did like. But that is him.
And he is a Doctor now. He made us the proud parents of Doctor Rer. Biol. Hum. and still remained the wonderful caring human being he always was – who would still put up his finger and say with his eyes "Listen, listen to the birds"
🙂
If  life is the best teacher, doesn't it make sense to learn from the lives of others?
So what did I learn from today's episode?
Since this Chapter really deals with the intersection of my life in the context of my mother and father's dreams for me, I can only say, once again, in all humility, thank you Mum and Dad for the sacrifices that you had to make so I could get the education you felt so strogly about, and
I learned, again, how glad I am that I lost these arguments with my mum, who just would not allow me to be less than she felt I had the potential to become…
So Now it's YOUR turn, dear Reader. What did YOU learn?
Please ADD and SHARE your insights in the COMMENT BOX Below
Next Episode –>
🙂
READY TO COMMIT TO YOUR SELF-IMPROVEMENT?
ENROLL IN OUR F*R*E*E 30-DAY MENTORED SELF-STUDY BOOT CAMP
🙂
Oh, by the way,
If you got value from todays content please 'like' it and $hare it with three people who could most benefit from its message
🙂
FREEDOM, STRENGTH AND HONOR TO YOU

"Teaching families to FIND money, CREATE income and DEVELOP Generational WEALTH"
Let's stay in touch
Phone: 610-781-2392
Skype: prpock
PARTICIPATE in our Generation Of Wealth Communities
M-W-F: "Rules Of Money" CyberLunch – Noon EST, Noon CST, Noon MST, Noon PST – Registration Required
Tu-Th: "How The Markets Work" CyberLunch – Noon EST, Noon CST, Noon MST, Noon PST – Registration Required
DAILY: "Grow Rich MasterMind" – Click here to Sample
MONDAYS: "Timeless Wisdom In Action" MasterMind Study Group – click here to view our  Facebook Group
BY APPOINTMENT: "FIND MONEY" Interviews – Click To Request Appointment

ON SOCIAL MEDIA: Blog – Twitter – YouTube – Pinterest  – Google+ – LinkedIn –  Facebook
LOVE WEALTH – LOVE HEALTH – LOVE HAPPINESS – LOVE LOVE

🙂
Oh, and by the way, did I mention that we help families Find Money, Create Income and Develop Wealth. Click here or on the image below to get the process started. Because YOU are WORTH MORE!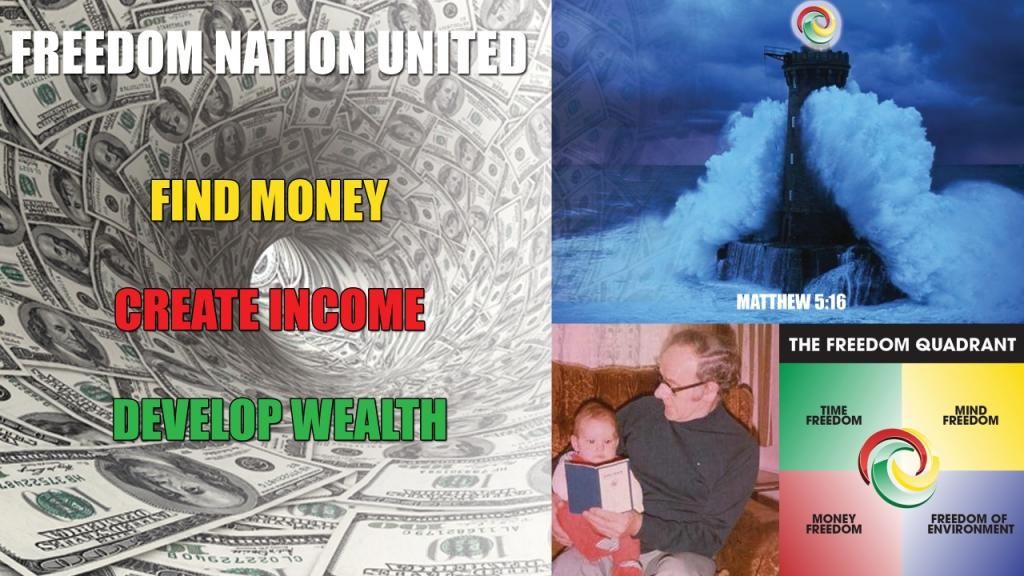 THANK YOU, THANK YOU, THANK YOU