EVERY END IS A NEW BEGINNING
"History may be written in the books of the famous – but it is created by the lives of everyday individuals"
Anne-Kaete Pocklington
THE STORY OF BILL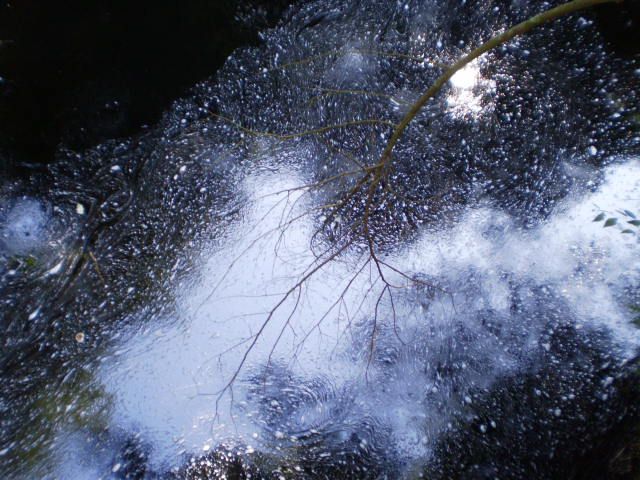 Every End Is A New Beginning
This post opens the "Book Of Life" on the  journey of one of those "everyday" individuals – my father – Bill Pocklington
It is taken from a labor of love undertaken by my mother as she, in her words, tried to write the Story of her beloved Husband.
Why, you ask?
Because she felt that in years to come, as they get older, our Grandchildren would like to know what he was like.
Just then they were so sorry that he had died on the 17th February 2004, and was cremated on Thursday, the 26th February at the Park Wood Crematorium ELLAND, NR. HALIFAX, West Yorkshire, England.
There also are his ashes scattered, amongst the trees in a little Glen. Amongst trees into the earth, both of which we respected, loved and revered. His name was entered into the 'Book of Remembrance' and the words
AND WHEN THE EARTH SHALL CLAIM YOUR LIMBS THEN SHALL YOU TRULY DANCE
from 'The Prophet'
by Kahlil Gibran
were added in the five line Tribute.
This tribute that recognizes that "Every End Is A New Beginning"
🙂
Like any story, let's start at the beginning shall we.
Let's start our journey through the life of a man signposted by:
🙂
This physical life that was a testimony to the principle that "A Life Worth Living Is A Life Worth Documenting" .
A principal that was taught to me in conversations with "Cowboy Joe" Schroeder. 
Conversations for which I am, and will remain, eternally grateful.
See you later, as the journey continues…
🙂
For myself, I hope that today's post has, in some way, encouraged you – Dear Reader – to reflect on the life journeys you have and are undertaking.
As well as those undertaken by those who are near and dear to YOU.
You are who you are because of these journeys.
Where is YOUR journey taking you next, I wonder?
🙂
Oh, and by the way,
If you got value from todays content please 'like' it and $hare it with three people who could most benefit from its message
🙂
FREEDOM, STRENGTH AND HONOR TO YOU

Let's stay in touch
Phone: 610-781-2392
Skype: prpock
Facebook
LinkedIn
Twitter
YouTube
Google Plus
PARTICIPATE in our Generation Of Wealth Communities
We Are Think And Grow Rich Call  (Mon – Fri) 712-432-0990 Access Code: 565762#
Generation Of Wealth Broadcast (Sat)
Timeless Wisdom In Action (Facebook Group)
Carnegie Project 10 Billion (Facebook Group)
Freedom Nation United Blog
LOVE WEALTH – LOVE HEALTH – LOVE HAPPINESS – LOVE LOVE