REAL PEOPLE In Action – Step 7 – WOW Look How Far I've Come
 #freedomquadrant 
Consistent success takes time. It just does not have to be a lot of time.
Wisdom via #Tom Safford 
  (See more…)
REAL PEOPLE In Action – Step 7 – WOW Look How Far I've Come
Yes, Yes, Yes
Welcome, Welcome, Welcome
Freedom Nation United


Find Money, Create Income and Develop Wealth
Poke about and check us out –> –> –> –> –> –> –> –> –>
Step 7 – WOW Look How Far I've Come
CONGRATULATIONS, Dear Reader
CONGRATULATIONS, CONGRATULATIONS,CONGRATULATIONS
You can now put yourself on the list.
You are now one of the 46% that did not quit on themselves.
That makes you clearly ABOVE average.
CONGRATULATIONS, CONGRATULATIONS, CONGRATULATIONS
How do you feel about the steps you have completed so far? The ones that took you to  
Step 6 – My Family Think I'm Crazy
 .Well,
however you think about them, they have become a part of your personal history.
And now they are gone
 – you can do nothing about it.
They were given to you as a gift to invest or waste. To use or abuse as you saw fit.
🙂
So now you have to decide for yourself whether the price you have paid was worth the value you have received.
Are you ready to continue with your commitment to invest in yourself?
If not – I want you to exit this post right now.

Frankly, your time, and mine, is too valuable to me for you to continue on this journey.

🙂
OK Now! Let's Continue On Our Journey.
As a warm up for today watch this video => And On The Seventh Day 
Q: What did God do on the seventh day?
A: HE RESTED 🙂
🙂
So it is entirely appropriate that we make today a day of REFLECTION
IF IT WAS GOOD ENOUGH FOR GOD, SHOULDN'T WE BE GO(O)D ENOUGH TO LEARN FROM HIM?
SO – HOW FAR HAVE YOU COME?
At this point in the process you will have built up quite a body of work…
🙂
As you completed all the assignments you have captured, in writing:
30 Things you have done well AND the feelings these accomplishment gave you
6 People you admire as well as 18 attributes they have [btw – multiples are OK, even desired]
6 Master-MIND philosophies YOU could live by
🙂 You have done 6 activities to improve your wellness
🙂 You have listed:
21 words to eliminate from your vocabulary
21 people you like, and why
21 ways you can be of service
21 things you can do without
21 people you can be a blessing to, and
21 things you are thankful for..
🙂
You have invested 6 hours with the book "Think And Grow Rich"
Not only reading it, but studying it together with 200 fellow seekers of truth
AND
MOST IMPORTANTLY
You will have invested:
60 minutes (6*10) DEMANDING OF YOURSELF THE DEVELOPMENT OF SELF-CONFIDENCE
180 minutes (6*30) GETTING CLARITY ON THE PERSON YOU INTEND TO BECOME
and, last but not least, TAUGHT YOURSELF the five steps to the development of self-confidence…
🙂
QUITE AN ACCOMPLISHMENT FOR A FRESHMAN..
So what next?
IT'S TIME TO STEP IT UP A NOTCH…
SCHEDULE A COACHING APPOINTMENT AS SOON AS POSSIBLE
WITH THE REAL PERSON WHO THOUGHT ENOUGH OF YOU
TO INTRODUCE YOU TO THIS PERSONAL DEVELOPMENT PROGRAM…
USE THE CONTACT WINDOW BELOW TO  REQUEST A COACHING APPOINTMENT 
Now Watch This Video In Preparation For What Lies Ahead ==> In The Beginning Was The Word
Before sleep
Read ALOUD the Napoleon Hill SELF-CONFIDENCE FORMULA (found in the Chapter 'FAITH')
Congratulate yourself on having completed another day without quitting… on yourself
Ready to take the next step? Click here for Step 8 – Stepping It Up A Notch
🙂
Oh, and by the way,
If you got value from todays content please add YOUR in-sights to the comment box below, then 'like' it and $hare this post with three people who could most benefit from its message
🙂 See you next time 🙂
FREEDOM, STRENGTH AND HONOR TO YOU

"Teaching families to FIND money, CREATE income and DEVELOP Generational WEALTH"
Let's stay in touch
Phone: 610-781-2392
Skype: prpock
PARTICIPATE in our Generation Of Wealth Initiatives
M-W-F: "Rules Of Money" CyberLunch – Noon EST, Noon CST, Noon MST, Noon PST – Registration Required
Tu-Th: "How The Markets Work" CyberLunch – Noon EST, Noon CST, Noon MST, Noon PST – Registration Required
DAILY: "Grow Rich MasterMind" – Click here to Sample
MONDAYS: "Timeless Wisdom In Action" MasterMind Study Group – click here to view our  Facebook Group
BY APPOINTMENT: "FIND MONEY" Interviews – Click To Request Appointment

ON SOCIAL MEDIA: Blog – Twitter – YouTube – Pinterest  – Google+ – LinkedIn –  Facebook
LOVE WEALTH – LOVE HEALTH – LOVE HAPPINESS – LOVE LOVE

🙂
Oh, and by the way, did I mention that we help families Find Money, Create Income and Develop Wealth. Click here or on the image below to get the process started. Because YOU are WORTH MORE!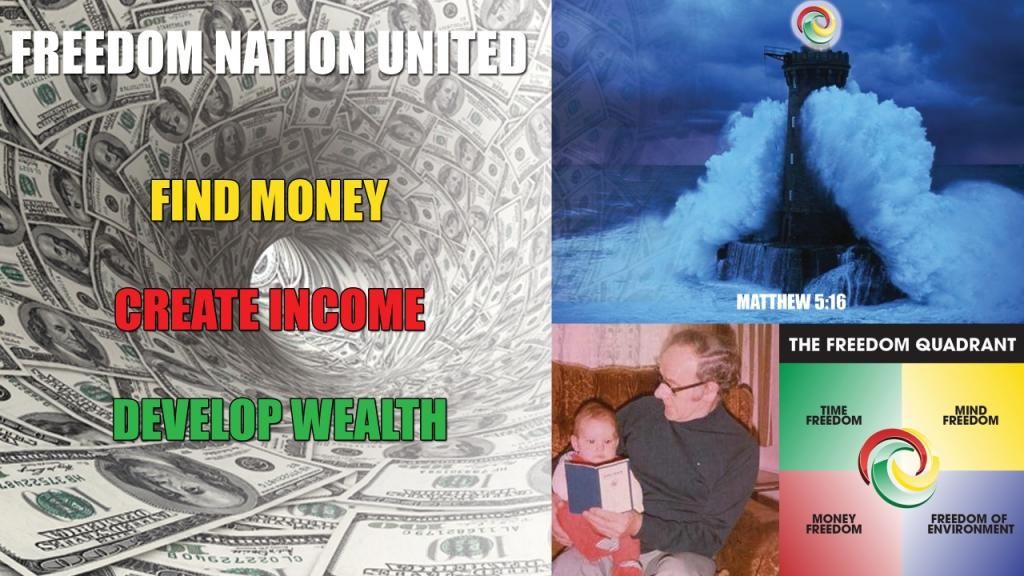 THANK YOU, THANK YOU, THANK YOU