Any Day We Wish
 #freedomquadrant 
May we dream BIG and may our accomplishments EXCEED all of our dreams – and then some 🙂 🙂 🙂
  (See more…)
Any Day We Wish
Yes, Yes, Yes
Welcome, Welcome, Welcome
Freedom Nation United


Find Money, Create Income and Develop Wealth
Poke about and check us out –> –> –> –> –> –> –> –> –>
Any Day We Wish
As is my custom, Friends Of Freedom, I was sitting with my morning beverage today going through my morning pre-game ritual, as outlined in the post Exercise – Envision – Read – Meditate – Pray – Empower .
(Yes, I do consider every day to be a present in the game of life)
I was thinking about what messages I have received that would benefit
the communities of action that I am a part of
when my mind went back to a day …
to a day in January of 2010…
to a day when I was in an automobile accident…
The car was totaled, yet I walked away unharmed.
What a wake-up call!
There is still much to do, people to help, messages to send.
Had I 'fallen asleep at the wheel' in my encouragement,
my outreach to you – my friend?
A life lesson?
Flash forward to this morning, when a piece from Jim Rohn entered my consciousness.
Let me share some of Jim's thoughts with you.
"Change Begins With Choice.
Any day we wish we can discipline ourselves to change it all.
Any day we wish we can open the book that will open our mind to new knowledge.
Any day we wish we can start a new activity.
Any day we wish we can start the process of life change.
We can do it, immediately, or next week, or next month, or next year.
We can also do nothing."
Therein lies the rub – as Shakespeare might have said.
We are where we are, in the circumstances we have, because of choices we made
and choices we allowed others to make for us.
We have both the ability and the responsibility to make better choices.
WE must make the choices that will bring life, happiness and joy into the lives of others
And then, because what you give away you get to keep,
the same will be multiplied into our life.
Today I have chosen to listen to my 'wake up call'.
I am rededicated to making a difference.
It is expected of me by the divine, the truth, the source of LOVE.
BE…
CAUSE…
BECAUSE
🙂
Oh, and by the way,
If you got value from today's content please add YOUR in-sights to the comment box below, then 'like' it and $hare this post with three people who could most benefit from its message
🙂 See you next time 🙂
FREEDOM, STRENGTH AND HONOR TO YOU

"Teaching families to FIND money, CREATE income and DEVELOP Generational WEALTH"
Let's stay in touch
Phone: 610-781-2392
Skype: prpock
PARTICIPATE in our Generation Of Wealth Initiatives
M-W-F: "Rules Of Money" CyberLunch – Noon EST, Noon CST, Noon MST, Noon PST – Registration Required
Tu-Th: "How The Markets Work" CyberLunch – Noon EST, Noon CST, Noon MST, Noon PST – Registration Required
DAILY: "Grow Rich MasterMind" – Click here to Sample
MONDAYS: "Timeless Wisdom In Action" MasterMind Study Group – click here to view our  Facebook Group
BY APPOINTMENT: "FIND MONEY" Interviews – Click To Request Appointment

ON SOCIAL MEDIA: Blog – Twitter – YouTube – Pinterest  – Google+ – LinkedIn –  Facebook
LOVE WEALTH – LOVE HEALTH – LOVE HAPPINESS – LOVE LOVE

🙂
Oh, and by the way, did I mention that we help families Find Money, Create Income and Develop Wealth. Click here or on the image below to get the process started. Because YOU are WORTH MORE!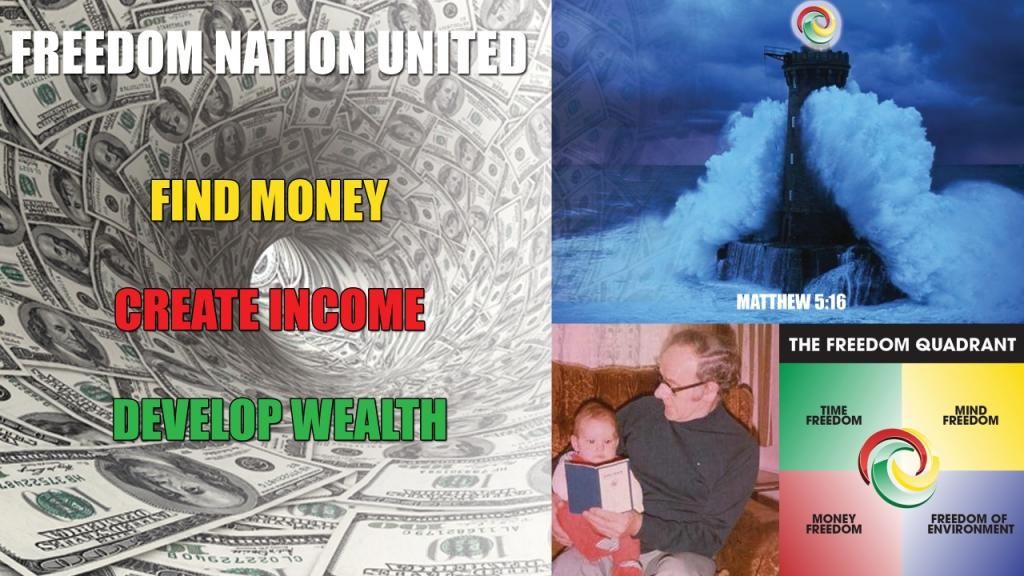 THANK YOU, THANK YOU, THANK YOU