Cultivate Our Garden Of Gratitude
 #freedomquadrant 
Never confuse a decision to do nothing at this time with inactivity. Sometimes nothing is the most important action we take 🙂
  (See more…)
Cultivate Our Garden Of Gratitude
Yes, Yes, Yes
Welcome, Welcome, Welcome
Freedom Nation United


Find Money, Create Income and Develop Wealth
Poke about and check us out –> –> –> –> –> –> –> –> –>
Cultivate Our Garden Of Gratitude
As is my custom, Friends Of Freedom, I was sitting with my morning beverage today going through my morning pre-game ritual, as outlined in the post Exercise – Envision – Read – Meditate – Pray – Empower .
(Yes, I do consider every day to be a present in the game of life)
I was thinking about what messages I have received that would benefit YOU, Dear Reader, and the communities of action that I am a part of.  My mind went back to the book we study together in our Timeless Wisdom In Action Community and our need to CULTIVATE OUR GARDEN OF GRATITUDE.
🙂
In the very last paragraph
the very last sentence
of the book
THE SCIENCE OF GETTING RICH
Wallace Wattles observes that:
The riches we receive will be in exact proportion to
1. Our DEFINITENESS OF VISION
2. Our FIXITY OF PURPOSE
3. Our STEADFASTNESS OF FAITH, and
4. THE DEPTH OF OUR GRATITUDE
🙂
I don't know about you, but I do know for me that this observation emphasizes the necessity for me to properly
CULTIVATE MY OWN GARDEN OF GRATITUDE.
🙂
So how can I do this, you ask?
"Are you sitting quietly?" Then I'll begin
CLICK HERE – to Listen In to hear how Wallace Wattles went about Introducing Gratitude into his explanation of The Science Of Getting Rich ==> http://tobtr.com/s/5735143
WHAT POINTS DID I TAKE FROM HIS LESSON HERE?
o Many People who order their lives rightly in all other ways are kept in poverty by their lack of Gratitude.
o The mental atitude of Gratitude draws the mind into closer touch with the Source from which ALL blessings come.
o Gratitude alone can prevent you from falling into the error of thinking the supply is limited, thereby inducing the damage of competitive thought.
o Gratitude is that which keeps us connected with POWER
o FAITH is BORN of GRATITUDE
o Gratitude is necessary to retain a LIVING Faith, without which you cannot get the riches supplied through the CREATIVE METHOD, and
o Because ALL Things – whether you percieved them as Good or Bad – contribute to your advancement, they should ALL BE INCLUDED IN YOUR GRATITUDE.
🙂
It sounds pretty clear to me – Gratitude for Everything IS Everything…
SO WHAT'S NEXT, YOU ASK?
I recommend that clicking this link to download the Science Of Getting Rich book, and studying these and other time-proven principles of the Generation Of Wealth would be a good start.
You can access our Blog Talk Radio broadcast archive at your convenience any time by clicking here.
But don't just take it from me.
You can tell Infinite Intelligence, that you are Extremely and Eternally Grateful that Wallace Wattles cared enough to share.
🙂
Oh, and by the way,
If you got value from today's content please add YOUR in-sights to the comment box below, then 'like' it and $hare this post with three people who could most benefit from its message
🙂 See you next time 🙂
FREEDOM, STRENGTH AND HONOR TO YOU

"Teaching families to FIND money, CREATE income and DEVELOP Generational WEALTH"
Let's stay in touch
Phone: 610-781-2392
Skype: prpock
PARTICIPATE in our Generation Of Wealth Initiatives
M-W-F: "Rules Of Money" CyberLunch – Noon EST, Noon CST, Noon MST, Noon PST – Registration Required
Tu-Th: "How The Markets Work" CyberLunch – Noon EST, Noon CST, Noon MST, Noon PST – Registration Required
DAILY: "Grow Rich MasterMind" – Click here to Sample
MONDAYS: "Timeless Wisdom In Action" MasterMind Study Group – click here to view our  Facebook Group
BY APPOINTMENT: "FIND MONEY" Interviews – Click To Request Appointment

ON SOCIAL MEDIA: Blog – Twitter – YouTube – Pinterest  – Google+ – LinkedIn –  Facebook
LOVE WEALTH – LOVE HEALTH – LOVE HAPPINESS – LOVE LOVE

🙂
Oh, and by the way, did I mention that we help families Find Money, Create Income and Develop Wealth. Click here or on the image below to get the process started. Because YOU are WORTH MORE!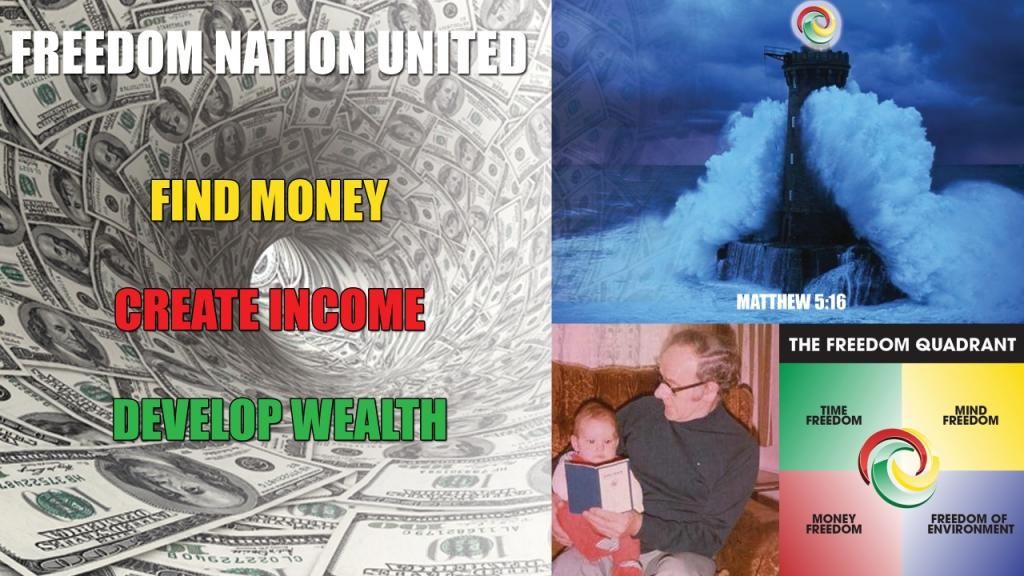 THANK YOU, THANK YOU, THANK YOU