The Champion Detector
 #freedomquadrant 
Ten More Commandments – #1 – Thou shalt not worry, for worry is the most unproductive of all human activities 🙂
  (See more…)
The Champion Detector
Yes, Yes, Yes
Welcome, Welcome, Welcome
Freedom Nation United


Find Money, Create Income and Develop Wealth
Poke about and check us out –> –> –> –> –> –> –> –> –>
The Champion Detector
As is my custom, Friends Of Freedom, I was sitting with my morning beverage today going through my morning pre-game ritual, as outlined in the post Exercise – Envision – Read – Meditate – Pray – Empower .
(Yes, I do consider every day to be a present in the game of life)
I was thinking about what messages I have received that would benefit
the communities of action that I am a part of
when my mind went back to a day when we were masterminding the GREAT with coach Jon Lavin.
We had been listening again to one of Jon's mentors,  THE … GREAT … ART WILLIAMS, – proclaim in one of his greatest recorded speeches, that there never has been, nor will there ever be, a test devised that can measure the HEART of a champion"
It is a philosophy that fueled the Company that ART built from 84 people into one of the giants of the financial services industry.
A simple formula:
Take regular people,
Teach them sound fundamental principles,
Teach them to teach others,
Get them paid in proportion to the number of families helped and the number of people developed that do the same.
Rinse and repeat….
A simple and effective business model that will never go out of style.
A torch that has been passed on to other leaders in other industries.
That evening, Jon shared some indicators that would be helpful  in providing guidance as to identifiable traits that would earn a leaders investment of time into people:
They get off to a fast start
They attend, and participate in, all meetings and conference calls.
They get other people to attend and participate in all meetings and calls.
They learn how to set their own solid appointments in a qualified market. Appointments that keep.
They ask the right questions.
They are obsessive self-studiers.
They handle rejection well.
They handle change.
They want to contribute early.
They act independently early.
When we notice these traits in the people we interact with,
When we find an organization that promotes these traits,
When we expect them from ourself and the people we work are working with,
Give thanks to wherever you receive you divine guidance from, and
Go 'ALL IN' with these people.
The investment of time WILL be worth it!
Don't just take my WORD for it…
Just ask Jon Lavin. Just ask Art Williams. Just Ask Anyone That You Respect Who Is Charged With Leadership.
IT WILL BE WORTH IT!
🙂
Oh, and by the way,
If you got value from today's content please add YOUR in-sights to the comment box below, then 'like' it and $hare this post with three people who could most benefit from its message
🙂 See you next time 🙂
FREEDOM, STRENGTH AND HONOR TO YOU

"Teaching families to FIND money, CREATE income and DEVELOP Generational WEALTH"
Let's stay in touch
Phone: 610-781-2392
Skype: prpock
PARTICIPATE in our Generation Of Wealth Initiatives
M-W-F: "Rules Of Money" CyberLunch – Noon EST, Noon CST, Noon MST, Noon PST – Registration Required
Tu-Th: "How The Markets Work" CyberLunch – Noon EST, Noon CST, Noon MST, Noon PST – Registration Required
DAILY: "Grow Rich MasterMind" – Click here to Sample
MONDAYS: "Timeless Wisdom In Action" MasterMind Study Group – click here to view our  Facebook Group
BY APPOINTMENT: "FIND MONEY" Interviews – Click To Request Appointment

ON SOCIAL MEDIA: Blog – Twitter – YouTube – Pinterest  – Google+ – LinkedIn –  Facebook
LOVE WEALTH – LOVE HEALTH – LOVE HAPPINESS – LOVE LOVE

🙂
Oh, and by the way, did I mention that we help families Find Money, Create Income and Develop Wealth. Click here or on the image below to get the process started. Because YOU are WORTH MORE!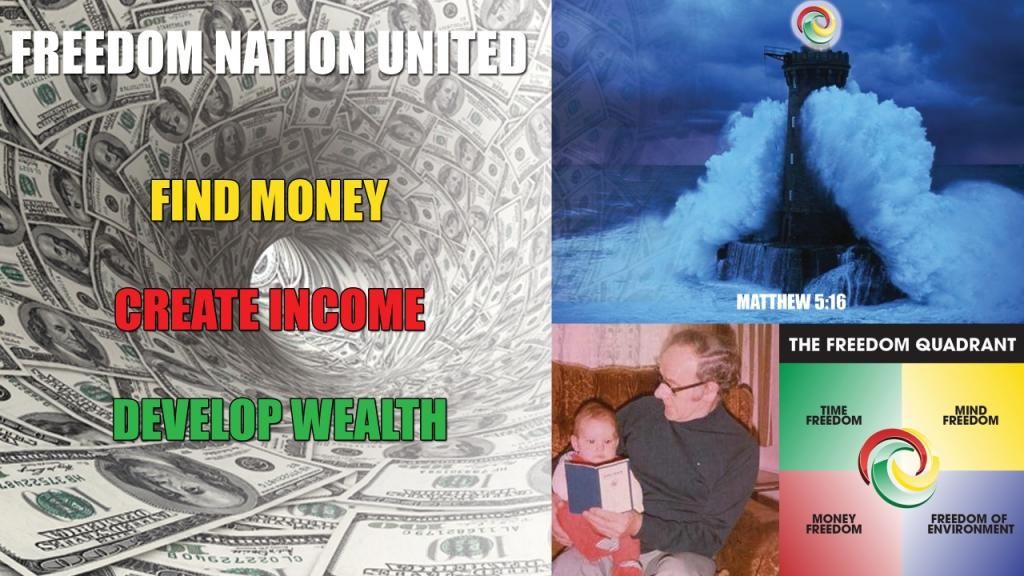 THANK YOU, THANK YOU, THANK YOU