The Seven Deadly Horsemen
 #freedomquadrant 
Ten More Commandments
#2 – Thou shalt not be fearful, for most of the things we fear never come to pass 🙂
  (See more…)
The Seven Deadly Horsemen
Yes, Yes, Yes
Welcome, Welcome, Welcome
Freedom Nation United


Find Money, Create Income and Develop Wealth
Poke about and check us out –> –> –> –> –> –> –> –> –>
The Seven Deadly Horsemen
As is my custom, Friends Of Freedom, I was sitting with my morning beverage today going through my morning pre-game ritual, as outlined in the post Exercise – Envision – Read – Meditate – Pray – Empower .
(Yes, I do consider every day to be a present in the game of life)
I was thinking about what messages I have received that would benefit
the communities of action that I am a part of
In the Leaders Are Readers Success Group we study personal and business development wisdom captured in the written word by down by some of greatest Leaders and Thinkers "out there". As we recently studied and Master Minded the book "The Law Of Success" by the great Napoleon Hill – he of "Think And Grow Rich" fame – I was struck by his use of pictures and poetry to illustrate his message – both visually and verbally.
In a chapter noted as "An After-The-Lesson Visit with the Author" he goes into detail about the "Seven Deadly Horsemen" that each of us will have to conquer to experience lasting success in our lives.
I found this lesson particularly thought-provoking so I decided to create a video to capture some of the IN-SIGHT he shared. Check it out…
So what did I learn:
1. That there is much wisdom to be gained in business by arriving early and staying late. This was, after-all, an "After-The-Lesson" visit 
2. Know thine Enemy. In this case INTOLERANCE, GREED, REVENGE, EGOTISM, SUSPICION, JEALOUSY and "a draft choice to be named by you" later 
3. We must Remain Vigilant and Aware of when these facets appear in OUR brain – and know they will! 
4. We must Check Ourselves and Our Actions Repeatedly – so we drive them out wherever they read their ugly head, and as soon as, possible 
If it was good enough for Dr. Hill – may-be its G(o)od enough for us…
🙂
Oh, and by the way,
If you got value from today's content please add YOUR in-sights to the comment box below, then 'like' it and $hare this post with three people who could most benefit from its message
🙂 See you next time 🙂
FREEDOM, STRENGTH AND HONOR TO YOU

"Teaching families to FIND money, CREATE income and DEVELOP Generational WEALTH"
Let's stay in touch
Phone: 610-781-2392
Skype: prpock
PARTICIPATE in our Generation Of Wealth Initiatives
M-W-F: "Rules Of Money" CyberLunch – Noon EST, Noon CST, Noon MST, Noon PST – Registration Required
Tu-Th: "How The Markets Work" CyberLunch – Noon EST, Noon CST, Noon MST, Noon PST – Registration Required
DAILY: "Grow Rich MasterMind" – Click here to Sample
MONDAYS: "Timeless Wisdom In Action" MasterMind Study Group – click here to view our  Facebook Group
BY APPOINTMENT: "FIND MONEY" Interviews – Click To Request Appointment

ON SOCIAL MEDIA: Blog – Twitter – YouTube – Pinterest  – Google+ – LinkedIn –  Facebook
LOVE WEALTH – LOVE HEALTH – LOVE HAPPINESS – LOVE LOVE

🙂
Oh, and by the way, did I mention that we help families Find Money, Create Income and Develop Wealth. Click here or on the image below to get the process started. Because YOU are WORTH MORE!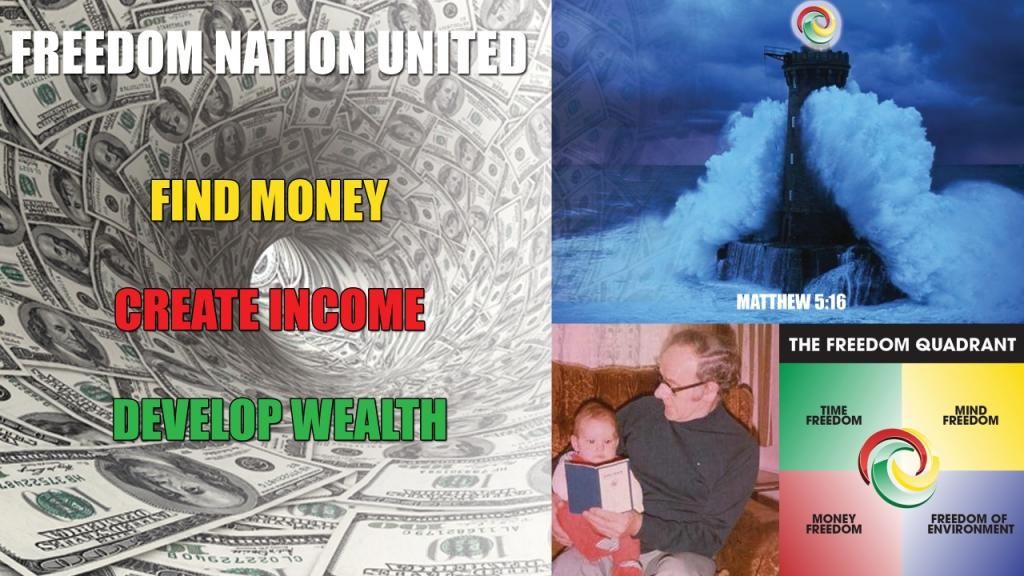 THANK YOU, THANK YOU, THANK YOU