Fight Darkness With Light – Visualize
 #freedomquadrant 
Ten More Commandments #4
Thou shalt face each problem as it comes, you can only handle one at a time anyway:-)
  (See more…)
Fight Darkness With Light – Visualize
Yes, Yes, Yes
Welcome, Welcome, Welcome
Freedom Nation United


Find Money, Create Income and Develop Wealth
Poke about and check us out –> –> –> –> –> –> –> –> –>
Fight Darkness With Light – Visualize
As is my custom, Friends Of Freedom, I was sitting with my morning beverage today going through my morning pre-game ritual, as outlined in the post Exercise – Envision – Read – Meditate – Pray – Empower .
(Yes, I do consider every day to be a present in the game of life)
I was thinking about what messages I have received that would benefit the communities of action that I am a part of.
I had been sharing mind together with Jessie Jenkins, Lisa Scott, Pas Simpson, Wallace Wattles and the rest of the "We Are Think And Grow Rich" Internet group –
We were continuing our study of Wattles' work "Promote Yourself" and the topic of clarity of vision in anyone's action plan for success became a focus of our discussions.
I was reminded that I already own the tools to achieve any success I desire – as do you, my friend.
I was reminded that Positive Destroys Negative – every time.
I was reminded that Light Destroys Darkness – as sure as day follows night….
and I was reminded, by the video below, that I already own the Key…
WATCH THE VIDEO
What did I get from this video?
o If we wish to change conditions we have to change ourselves
o Our inmost thought will find expression as certain as a plant springs from seed
o Hold in mind the conditions desired, hold it and affirm it as an already existing fact, and
o Conditions are the result of ACTION
The Bottom line…
AFFIRM WHAT YOU WANT TO BE, DO or HAVE, PUT YOURSELF OUT THERE, WATCH IT SPRING FROM THE SEEDS YOU HAVE PLANTED AND ARE NURTURING
If you're passionately pursuing improvement and have an open mind to change, you're almost guaranteed to succeed.
Love you guys,
🙂
Oh, and by the way,
If you got value from today's content please add YOUR in-sights to the comment box below, then 'like' it and $hare this post with three people who could most benefit from its message
🙂 See you next time 🙂
FREEDOM, STRENGTH AND HONOR TO YOU

"Teaching families to FIND money, CREATE income and DEVELOP Generational WEALTH"
Let's stay in touch
Phone: 610-781-2392
Skype: prpock
PARTICIPATE in our Generation Of Wealth Initiatives
M-W-F: "Rules Of Money" CyberLunch – Noon EST, Noon CST, Noon MST, Noon PST – Registration Required
Tu-Th: "How The Markets Work" CyberLunch – Noon EST, Noon CST, Noon MST, Noon PST – Registration Required
DAILY: "Grow Rich MasterMind" – Click here to Sample
MONDAYS: "Timeless Wisdom In Action" MasterMind Study Group – click here to view our  Facebook Group
BY APPOINTMENT: "FIND MONEY" Interviews – Click To Request Appointment

ON SOCIAL MEDIA: Blog – Twitter – YouTube – Pinterest  – Google+ – LinkedIn –  Facebook
LOVE WEALTH – LOVE HEALTH – LOVE HAPPINESS – LOVE LOVE

🙂
Oh, and by the way, did I mention that we help families Find Money, Create Income and Develop Wealth. Click here or on the image below to get the process started. Because YOU are WORTH MORE!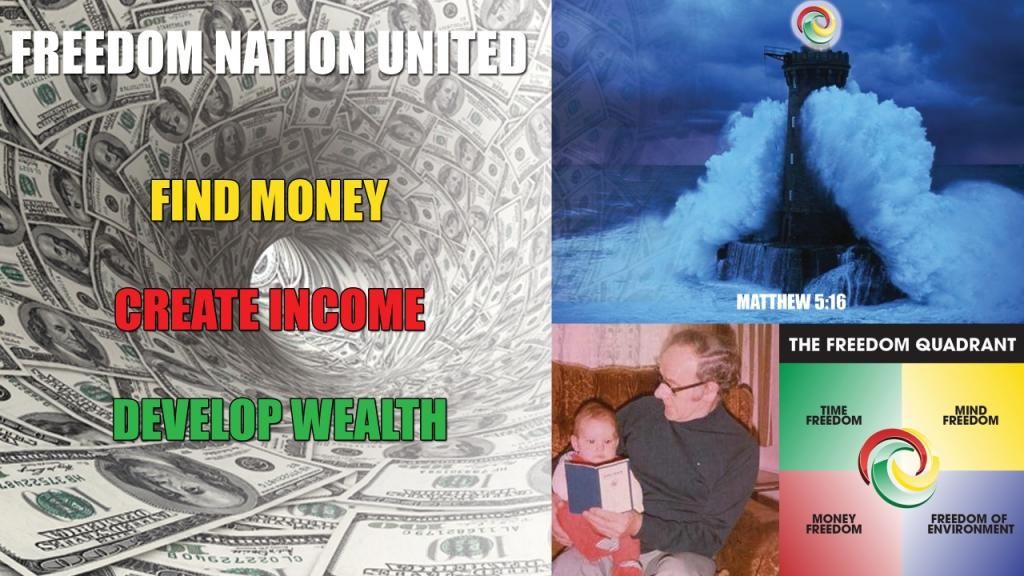 THANK YOU, THANK YOU, THANK YOU