And When The Earth Shall Claim Your Limbs
"History may be written in the books of the famous – but it is created by the lives of everyday individuals"
Anne-Kaete Pocklington
THE STORY OF BILL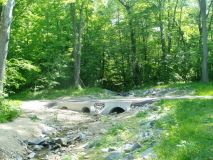 And When The Earth Shall Claim Your Limbs
I cannot write a daily History of that illness, and I will not attempt. I know now that every Patient is different, and Women are different to men. And everything, and every phase, takes its course. And, even though the Brain gives up a lot of the things it regulates, the part that knows what is wrong can not be healed, THAT PART KEEPS GOING.
Bill went into the Hospital on the 4th October 2002. As they did not know what to do with him they put him into a Psychiatric Ward because he had (and was it a wonder) deep depression.
When still at home, he asked me, for a long time, to help him to take his Life, which I could not do. And he was seriously thinking that he would do it, and thought about HOW HE COULD DO IT.
I was told to find a home for him as he really did not belong in the Ward he was in. I looked around many – some very dirty and smelly – and some very nice Homes.
However, none of the above mentioned Homes would then take him as a Patient. The intensive care needed would be beyond their Capacity. At the same time the Doctors urged I SHOULD place him in a home. Home care would be absolutely out of the question. THAT would only lead to having a second Patient on their hands, in very quick time.
Then started a big verbal battle with the Health service. About WHO would pay, IF we found a home. The very, very nice Social Security Man in the Hospital also tried without success.
I argued, that WE had a Health Service which was, to the biggest part, FREE. If he had Cancer or anything else, a Transplant for instance, all very expensive Treatments, they would NOT ask a Patient to PAY.  So, why should then this man have to pay for his treatment etc. etc. Finally we had recommended to us this HOME in Rochdale.  An ordinary home for disabled younger people, no old age, which had changed the top floor to a special Ward.
I inspected it, my friend Annelie coming with me. We both decided that it was a lovely home, LOVELY, and when I finally won my case, after nearly three months verbal fighting, he was transferred into 'THE MEWS' in ROCHDALE.
We did not know then just how lovely, kind and loving, and clean, AND FULL of HEART every Member of Staff would be. Who took my Bill into their warm hearts and told me – when he had finally gone, and his SOUL could fly free, that they too had lost a lovely, friendly member of THEIR Family, my BILL.
I shall always be thankful for their love and devotion for this Patient, who could not understand what had happened to him, and who was very, very frightened of things to come, before he would finally be free.
MARTIN, ALLYSON , SEAN, HILLARY, MARGARETE, CATHY and young little NAZ, all those, and more who I did not know by name.
The 17th February 2004, at 20 to seven in the evening, as the sun went down, Martin held his hand as
BILL WENT AWAY
🙂
Oh, and by the way,
If you got value from todays content please 'like' it and $hare it with three people who could most benefit from its message
🙂
FREEDOM, STRENGTH AND HONOR TO YOU

Let's stay in touch
Phone: 610-781-2392
Skype: prpock
Facebook
LinkedIn
Twitter
YouTube
Google Plus
PARTICIPATE in our Generation Of Wealth Communities
We Are Think And Grow Rich Call (Mon – Fri) 712-432-0990 Access Code: 565762#
Generation Of Wealth Broadcast (Sat)
Timeless Wisdom In Action (Facebook Group)
Carnegie Project 10 Billion (Facebook Group)
Freedom Nation United Blog
LOVE WEALTH – LOVE HEALTH – LOVE HAPPINESS – LOVE LOVE