MARCH MAGIC WORD POWER TOURNAMENT
"In the beginning was the WORD"
Saint John 1:1
THE MARCH MAGIC 'WORD POWER' TOURNAMENT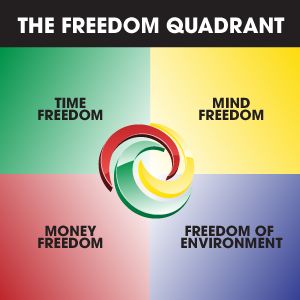 An early mentor of mine reminded me that "Words matter, because Words express thoughts"
and
THOUGHTS, as Wallace Wattles so eloquently teaches us
in his seminal work "The Science Of Getting Rich"
TURN INTO MATTER.
Literally put,
IT IS WHAT YOU THINK ABOUT THAT YOU BRING ABOUT
🙂
So What does this mean to me, you ask?
How are we going to use this knowledge to change other peoples' lives for the better, you ask?
🙂
Introducing the first annual – Freedom Nation 'March Magic' WORD-POWER tournament.
In parallel to the College BasketBall tournament
lovingly referred to across the United States as 'March Madness'
through the power vested in us by Saint John
we, at Freedom Nation United, will be presenting to you daily,
by means of this blog,
a pairing of "Power Words"
selected by the seeding committee for head-to-head competition.
🙂
Each Word will have presented its definition – as 'Googled' from of the reputable dictionaries
Also
in reverence to the "Strength Of Schedule" concept from 'March Madness'
an example of the Word's relevance within one of our freedom Nation 'Mandatory Reading' syllabus will be presented.
The match-up will be broadcast within the various Social Media Communities that make up the Freedom Nation Community
AND VOILA…
🙂
YOU, dear reader, will be asked to select one word from that blog post pairing that most empowers you.
Make your choice of word and enter it into the "Comment" section for that blog, preferably with a reasoning for your choice – though that is optional.
🙂
Click here to download or view the initial 32 pairings.
Use it in the same way as you would for your College Basketball 'March Madness' office pool…
🙂
At the end of the first 32 games, the winners will be decided from the comments received.
Please note that, in the spirit of good sportsmanship, the referees decision will be final.
The remaining 32 will go head-to-head with 16 left standing
Then 16 will go  with 8 left standing
8 will become 4
4 will produce 2
until finally one 'Power Word' is crowned
The MAGICAL SUCCESS WORD for 2014
🙂
Are you ready for some WORD ACTION?
See you tomorrow, same blog time, same blog channel…
But don't just take it from me…
You can tell Infinite Intelligence – Saint John sent you!
🙂
For myself, I hope that today's post has, in some way, encouraged you – Dear Reader – to challenge your self-talk so that it might become rich in WORDS OF POWER that inspire you and drive you on to claim the prize for which only YOU are destined.
See you on our next blog
as the tournament begins in earnest…
🙂
Oh, and by the way,
If you got value from todays content please 'like' it and $hare it with three people who could most benefit from its message
🙂
FREEDOM, STRENGTH AND HONOR TO YOU

Let's stay in touch
Phone: 610-781-2392
Skype: prpock
Facebook
LinkedIn
Twitter
YouTube
Google Plus
PARTICIPATE in our Generation Of Wealth Communities
We Are Think And Grow Rich Call (Mon – Fri) 712-432-0990 Access Code: 565762# CLICK HERE to sample
Generation Of Wealth Broadcast (Sat)
Timeless Wisdom In Action (Facebook Group)
Carnegie Project 10 Billion (Facebook Group)
Freedom Nation United Blog
LOVE WEALTH – LOVE HEALTH – LOVE HAPPINESS – LOVE LOVE