Freedom Nation United March Magic Word Power – Game Day 1
"In the beginning was the WORD"
Saint John 1:1
Freedom Nation United March Magic Word Power
Game Day 1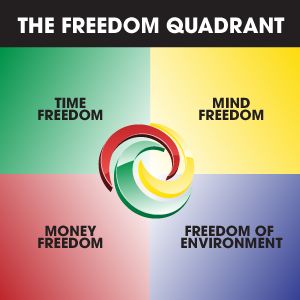 An early mentor of mine reminded me that "Words matter, because Words express thoughts"
and
THOUGHTS, as Wallace Wattles so eloquently teaches us
in his seminal work "The Science Of Getting Rich"
TURN INTO MATTER.
Literally put,
IT IS WHAT YOU THINK ABOUT THAT YOU BRING ABOUT
🙂
So What does this mean to me, you ask?
How are we going to use this knowledge to change other peoples' lives for the better, you ask?
🙂
Welcome to Game Day One of the Freedom Nation 'March Magic' WORD-POWER tournament.
From each of the four pairings laid out below, YOU, dear reader, will be asked to select one word that most empowers you.
Each Word will has presented with it its definition – as 'Googled' from a reputable dictionary.
Make your choice of word and enter it into the "Comment" section for that blog, preferably with a reasoning for your choice – though that is optional. These reasonings will be used by the tournament commissioners in the event of a tie-breaker being required.
Note: For purposes of the competition comments for today's match-ups will be tallied at close of business E.S.T. on March 9. 2014
Our dictionary source for today's games are the good people at dictionary.reference.com
LET THE GAMES BEGIN
🙂
GAME 1 – DESIRE vs. POWERLESSNESS
DESIRE
verb (used with object), de·sired, de·sir·ing.
1. to wish or long for; crave; want.
2. to express a wish to obtain; ask for; request: The mayor desires your presence at the next meeting.
noun
3. a longing or craving, as for something that brings satisfaction or enjoyment: a desire for fame.
4. an expressed wish; request.
5. something desired
6. sexual appetite or a sexual urge.
POWERLESS
adjective
1. unable to produce an effect: a disease against which modern medicine is virtually powerless.
2. lacking power to act; helpless: His legs crumpled, and he was powerless to rise.
🙂 Select your word and COMMENT BELOW 🙂
      versus  
GAME 2 – GRIEF vs. HAPPINESS
GRIEF
noun
1. keen mental suffering or distress over affliction or loss; sharp sorrow; painful regret.
2. a cause or occasion of keen distress or sorrow.
Idioms
3. come to grief, to suffer disappointment, misfortune, or other trouble; fail: Their marriage came to grief after only two years.
4. good grief, (used as an exclamation of dismay, surprise, or relief): Good grief, it's started to rain again!
HAPPINESS
noun
1. the quality or state of being happy.
2. good fortune; pleasure; contentment; joy.
🙂 Select your word and COMMENT BELOW 🙂
GAME 3 – HOPEFULNESS vs. PESSIMISM
HOPEFULNESS
adjective
1. full of hope; expressing hope: His hopeful words stimulated optimism.
2. exciting hope; promising advantage or success: a hopeful prospect.
noun
3. a person who shows promise or aspires to success: the Democratic presidential hopeful.
PESSIMISM
noun
1. the tendency to see, anticipate, or emphasize only bad or undesirable outcomes, results, conditions, problems, etc.: His pessimism about the future of our country depresses me.
2. the doctrine that the existing world is the worst of all possible worlds, or that all things naturally tend to evil.
3. the belief that the evil and pain in the world are not compensated for by goodness and happiness.
🙂 Select your word and COMMENT BELOW 🙂
   versus    
GAME 4 – IRRITATION vs. GRATITUDE
IRRITATION
noun
1. the act of irritating or the state of being irritated.
2. something that irritates.
3. Physiology, Pathology .
a. the bringing of a bodily part or organ to an abnormally excited or sensitive condition.
b. the condition itself.
GRATITUDE
noun
the quality or feeling of being grateful or thankful: He expressed his gratitude to everyone on the staff.
🙂 Select your word and COMMENT BELOW 🙂
THAT ABOUT COVERS IT FOR TODAY
HOPE YOU HAD FUN
See you tomorrow, same blog time, same blog channel
where we will be looking at the following match-ups
Decision vs. Envy
Anger vs. Appreciation
Contentment vs. Jealousy
Selfishness vs. Faith
🙂
But don't just take it from me…
You can tell Infinite Intelligence – Saint John sent you!
🙂
For myself, I hope that today's post has, in some way, encouraged you – Dear Reader – to challenge your self-talk so that it might become rich in WORDS OF POWER that inspire you and drive you on to claim the prize for which only YOU are destined.
See you on our next blog
Oh, and by the way,
If you got value from todays content please 'like' it and $hare it with three people who could most benefit from its message
🙂
FREEDOM, STRENGTH AND HONOR TO YOU

Let's stay in touch
Phone: 610-781-2392
Skype: prpock
Facebook
LinkedIn
Twitter
YouTube
Google Plus
PARTICIPATE in our Generation Of Wealth Communities
We Are Think And Grow Rich Call (Mon – Fri) 712-432-0990 Access Code: 565762#
Generation Of Wealth Broadcast (Sat)
Timeless Wisdom In Action (Facebook Group)
Carnegie Project 10 Billion (Facebook Group)
Freedom Nation United Blog
LOVE WEALTH – LOVE HEALTH – LOVE HAPPINESS – LOVE LOVE