Freedom Nation United March Magic Word Power – Game Day 4
"In the beginning was the WORD"
Saint John 1:1
Game Day 4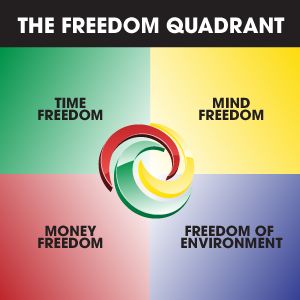 An early mentor of mine reminded me that "Words matter, because Words express thoughts"
and
THOUGHTS, as Wallace Wattles so eloquently teaches us
in his seminal work "The Science Of Getting Rich"
TURN INTO MATTER.
Literally put,
IT IS WHAT YOU THINK ABOUT THAT YOU BRING ABOUT
🙂
So What does this mean to me, you ask?
How are we going to use this knowledge to change other peoples' lives for the better, you ask?
🙂
Welcome to Game Day Four of the Freedom Nation 'March Magic' WORD-POWER tournament.
Today's Match-Ups:
Enthusiasm vs. Frustration
Worry vs. Motivation
Autosuggestion vs. Unworthy
Guilt vs. Mastermind
From each of the four pairings, YOU, dear reader, will be asked to select one word that most empowers you.
Each Word is presented with it its definition – as 'Googled' from a reputable dictionary.
Make your choice of word and enter it into the "Comment" section for that blog, preferably with a reasoning for your choice – though that is optional. These reasonings will be used by the tournament commissioners in the event of a tie-breaker being required.
Note: For purposes of the competition comments for today's match-ups will be tallied at close of business E.S.T. on March 12, 2014
Our dictionary source for today's games are the good people at merriam-webster.com/dictionary
IT'S TIME FOR 'TIP-OFF'
🙂
GAME 13 – ENTHUSIASM vs. FRUSTRATION
versus
ENTHUSIASM
noun
: strong excitement about something
: a strong feeling of active interest in something that you like or enjoy
: something causing a feeling of excitement and active interest
: a hobby that someone feels enthusiastic about
Examples of ENTHUSIASM
The party supported its candidate with enthusiasm.
He seems to lack enthusiasm for the work he's doing.
Among his latest enthusiasms are sailing and fishing.
FRUSTRATION
noun
: a feeling of anger or annoyance caused by being unable to do something
: the state of being frustrated
: something that causes feelings of anger and annoyance
: something that frustrates someone
: the act of preventing the success of something
: the act of frustrating something
Examples of FRUSTRATION
He shook his head in frustration.
These bureaucratic delays have been causing us a lot of frustration.
These delays have proven to be a major frustration.
We've been experiencing a lot of frustrations.
He was angry about the frustration of his plans.
🙂 Select your word and COMMENT BELOW 🙂
GAME 14 – WORRY vs. MOTIVATION
versus
WORRY
verb
: to think about problems or fears
: to feel or show fear and concern because you think that something bad has happened or could happen
: to make (someone) anxious or upset
: to cause (someone) to worry
Examples of WORRY
We didn't want you to worry.
Don't worry. You'll be fine.
Don't make your parents worry.
When they didn't call after two hours, we began to worry.
They were fine. We needn't have worried.
His poor health worries me.
It doesn't seem to worry him that rain is in the forecast.
We didn't tell you about the accident because we didn't want to worry you.
MOTIVATION
noun
: the act or process of giving someone a reason for doing something
: the act or process of motivating someone
: the condition of being eager to act or work
: the condition of being motivated
: a force or influence that causes someone to do something
Examples of MOTIVATION
Some students need motivation to help them through school.
Many people have questioned her motivations in choosing to run for office at this time.
🙂 Select your word and COMMENT BELOW 🙂
GAME 15 – AUTOSUGGESTION vs. UNWORTHY
versus
AUTOSUGGESTION
noun
: an influencing of one's own attitudes, behavior, or physical condition by mental processes other than conscious thought
: self-hypnosis
Examples of AUTOSUGGESTION
None contained in Merriam Webster internet dictionary
UNWORTHY
adjective
: not good enough to deserve something or someone
: not worthy
: not appropriate or acceptable for a good or respected person
Examples of UNWORTHY
None contained in Merriam Webster internet dictionary
🙂 Select your word and COMMENT BELOW 🙂
GAME 16 – GUILT vs. MASTERMIND
versus
GUILT
noun
: responsibility for a crime or for doing something bad or wrong
: a bad feeling caused by knowing or thinking that you have done something bad or wrong
Examples of GUILT
The jury determines the defendant's guilt or innocence.
His guilt in the matter was indisputable.
It was clear that the guilt lay with him.
a strong sense of guilt
She feels guilt over something that happened before she was born!
our secret guilts and insecurities
MASTERMIND
noun
: a person who plans and organizes something
: a person who supplies the directing or creative intelligence for a project
Examples of MASTERMIND
the mastermind behind the terrorist plot
the real mastermind behind the embezzlement scheme
🙂 Select your word and COMMENT BELOW 🙂
THAT ABOUT COVERS IT FOR TODAY
HOPE YOU HAD FUN
See you tomorrow, same blog time, same blog channel
where we will be looking at the following match-ups
Imagination vs. Blame
Revenge vs. Eagerness
Passion vs. Depression
Despair vs. Optimism
🙂
But don't just take it from me…
You can tell Infinite Intelligence – Saint John sent you!
🙂
For myself, I hope that today's post has, in some way, encouraged you – Dear Reader – to challenge your self-talk so that it might become rich in WORDS OF POWER that inspire you and drive you on to claim the prize for which only YOU are destined.
See you on our next blog
Oh, and by the way,
If you got value from todays content please 'like' it and $hare it with three people who could most benefit from its message
🙂
FREEDOM, STRENGTH AND HONOR TO YOU

Let's stay in touch
Phone: 610-781-2392
Skype: prpock
Facebook
LinkedIn
Twitter
YouTube
Google Plus
PARTICIPATE in our Generation Of Wealth Communities
We Are Think And Grow Rich Call (Mon – Fri) 712-432-0990 Access Code: 565762#
Generation Of Wealth Broadcast (Sat)
Timeless Wisdom In Action (Facebook Group)
Carnegie Project 10 Billion (Facebook Group)
Freedom Nation United Blog
LOVE WEALTH – LOVE HEALTH – LOVE HAPPINESS – LOVE LOVE