Freedom Nation United March Magic Word Power – Game Day 5
"In the beginning was the WORD"
Saint John 1:1
Game Day 5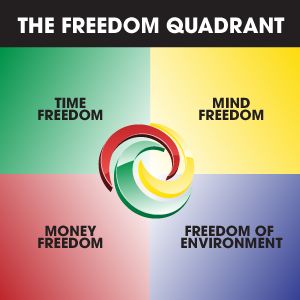 An early mentor of mine reminded me that "Words matter, because Words express thoughts"
and
THOUGHTS, as Wallace Wattles so eloquently teaches us
in his seminal work "The Science Of Getting Rich"
TURN INTO MATTER.
Literally put,
IT IS WHAT YOU THINK ABOUT THAT YOU BRING ABOUT
🙂
So What does this mean to me, you ask?
How are we going to use this knowledge to change other peoples' lives for the better, you ask?
🙂
Welcome to Game Day Five of the Freedom Nation 'March Magic' WORD-POWER tournament.
Today's Match-Ups:
Imagination vs. Blame
Revenge vs. Eagerness
Passion vs. Depression
Despair vs. Optimism
From each of the four pairings, YOU, dear reader, will be asked to select one word that most empowers you.
Each Word is presented with it its definition – as 'Googled' from a reputable dictionary.
Make your choice of word and enter it into the "Comment" section for that blog, preferably with a reasoning for your choice – though that is optional. These reasonings will be used by the tournament commissioners in the event of a tie-breaker being required.
Note: For purposes of the competition comments for today's match-ups will be tallied at close of business E.S.T. on March 11, 2014
Our dictionary source for today's games are the good people at merriam-webster.com/dictionary
IT'S TIME FOR 'TIP-OFF'
🙂
GAME 17 – IMAGINATION vs. BLAME
versus
IMAGINATION
noun
: the ability to imagine things that are not real
: the ability to form a picture in your mind of something that you have not seen or experienced
: the ability to think of new things
: something that only exists or happens in your mind
Examples of IMAGINATION
You can find a solution if you use a little imagination.
The author does not tell us what happens to the characters. We have to use our imagination.
He's a competent writer, but he lacks imagination.
Is it just my imagination, or is it getting warm in here?
BLAME
transitive verb
: to say or think that a person or thing is responsible for something bad that has happened
Examples of BLAME
Don't blame me. You are responsible for your own problems.
My father always blames everything on me.
I blame the poor harvest on the weather.
🙂 Select your word and COMMENT BELOW 🙂
GAME 18 – REVENGE vs. EAGERNESS
versus
REVENGE
transitive verb
:  to avenge (as oneself) usually by retaliating in kind or degree
:  to inflict injury in return for <revenge an insult>
Examples of REVENGE
a man who took matters into his own hands and revenged the death of his brother
EAGERNESS
adjective
: very excited and interested
: feeling a strong and impatient desire to do something or for something
Examples of EAGER
She was eager to get started.
The crowd was eager for more. wine connoisseurs eager to visit cellars and late-fall pilgrims seeking the increasingly rare white truffle … —Corby Kummer, Atlantic, August 2000
🙂 Select your word and COMMENT BELOW 🙂
GAME 19 – PASSION vs. DEPRESSION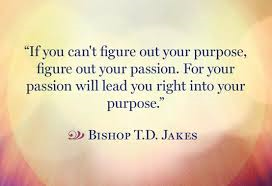 versus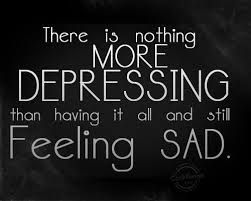 PASSION
noun
: a strong feeling of enthusiasm or excitement for something or about doing something
: a strong feeling (such as anger) that causes you to act in a dangerous way
: a strong sexual or romantic feeling for someone
Examples of PASSION
Everyone could see the passion in his approach to the work.
a controversy that has stirred passions in Congress
Her performance is full of passion and originality.
She spoke with passion about preserving the building.
The crime was committed in a fit of passion.
Music has always been his passion.
She developed a passion for opera. a student with a passion for literature
If anyone had asked me what my passions were, I would have said building fires, climbing cliffs, going on long hikes in the woods … —Paul Theroux, Newsweek, 6 Aug. 2001
DEPRESSION
noun
: a state of feeling sad
: a serious medical condition in which a person feels very sad, hopeless, and unimportant and often is unable to live in a normal way
: a period of time in which there is little economic activity and many people do not have jobs
Examples of DEPRESSION
She has been undergoing treatment for severe depression.
Many people suffer from clinical depression for years before being diagnosed.
After several years of an economic boom, it looks as though we may be heading toward a depression.
The photographs show depressions in the moon's surface.
🙂 Select your word and COMMENT BELOW 🙂
GAME 20 – DESPAIR vs. OPTIMISM
versus
DESPAIR
verb
: to no longer have any hope or belief that a situation will improve or change
Examples of DESPAIR
Things look bad now, but don't despair.
we despaired when we saw how little time we had left to complete our project
Sometimes it is hard not to despair about relations between men and women in American society. They seem to have hit rock bottom. —Elisabeth Lasch-Quinn, New Republic, 6 May 2002
OPTIMISM
noun
: a feeling or belief that good things will happen in the future
: a feeling or belief that what you hope for will happen
Examples of OPTIMISM
Both of them expressed optimism about the future of the town.
The early sales reports are cause for optimism.
There is growing optimism that the problem can be corrected.
He maintains a sense of optimism, despite all that has happened.
🙂 Select your word and COMMENT BELOW 🙂
THAT ABOUT COVERS IT FOR TODAY
HOPE YOU HAD FUN
See you tomorrow, same blog time, same blog channel
where we will be looking at the following match-ups
Belief vs. Recognition
Empowerment vs. Persistence
Doubt vs. Expectation
Hatred vs. Knowledge
🙂
But don't just take it from me…
You can tell Infinite Intelligence – Saint John sent you!
🙂
For myself, I hope that today's post has, in some way, encouraged you – Dear Reader – to challenge your self-talk so that it might become rich in WORDS OF POWER that inspire you and drive you on to claim the prize for which only YOU are destined.
See you on our next blog
Oh, and by the way,
If you got value from todays content please 'like' it and $hare it with three people who could most benefit from its message
🙂
FREEDOM, STRENGTH AND HONOR TO YOU

Let's stay in touch
Phone: 610-781-2392
Skype: prpock
Facebook
LinkedIn
Twitter
YouTube
Google Plus
PARTICIPATE in our Generation Of Wealth Communities
We Are Think And Grow Rich Call (Mon – Fri) 712-432-0990 Access Code: 565762#
Generation Of Wealth Broadcast (Sat)
Timeless Wisdom In Action (Facebook Group)
Carnegie Project 10 Billion (Facebook Group)
Freedom Nation United Blog
LOVE WEALTH – LOVE HEALTH – LOVE HAPPINESS – LOVE LOVE