Freedom Nation United March Magic Word Power – Round Of 32 – Day 7
"In the beginning was the WORD"
Saint John 1:1
Freedom Nation United March Magic Word Power
Round Of 32 – Day Seven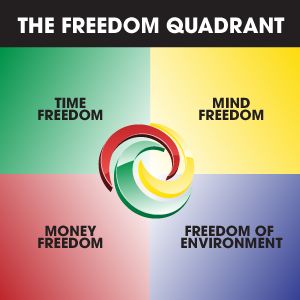 An early mentor of mine reminded me that "Words matter, because Words express thoughts"
and
THOUGHTS, as Wallace Wattles so eloquently teaches us
in his seminal work "The Science Of Getting Rich"
TURN INTO MATTER.
Literally put,
IT IS WHAT YOU THINK ABOUT THAT YOU BRING ABOUT
🙂
So What does this mean to me, you ask?
How are we going to use this knowledge to change other peoples' lives for the better, you ask?
🙂
Welcome to the Freedom Nation 'March Magic' WORD-POWER tournament – Round of 32 – Day Seven.
Today's Match-Ups:
Creative vs. Force
Health vs. Opulencee
From both of the pairings laid out below, YOU, dear reader, will be asked to select one word that most empowers you.
Each Word will has presented with it its definition – as 'Googled' from a reputable dictionary.
Make your choice of word and enter it into the "Comment" section for that blog, preferably with a reasoning for your choice – though that is optional. These reasonings will be used by the tournament commissioners in the event of a tie-breaker being required.
Note: For purposes of the competition comments for today's match-ups will be tallied at close of business E.S.T. on March 20. 2014
Our dictionary source for today's games are the good people at merriam-webster.com/dictionary
LET THE GAMES BEGIN
🙂
GAME 1 – CREATIVE vs. FORCE
CREATIVE
noun
: the ability to make things or think of new ideas
Examples of CREATIVITY
her intelligence and artistic creativity
the arts and crafts fair showed the remarkable creativity of local artists and artisans
YOUR CREATIVITY VIDEO –> John Cleese – a lecture on Creativity
FORCE
noun
: physical strength, power, or effect
: power or violence used on a person or thing
: strength or power that is not physical
Examples of FORCE
The front of the car took the full force of the collision.
instruments used to measure the force of the wind
The police were accused of using excessive force when they made the arrest.
We discourage the use of force.
He used brute force to open the door.
I was impressed by the force of her personality.
YOUR FORCE VIDEO –> Star wars music #1 force theme
🙂 Select your word and COMMENT BELOW 🙂
GAME 2 – HEALTH vs. OPULENCE
HEALTH
noun, often attributive
: the condition of being well or free from disease
: the overall condition of someone's body or mind
: the condition or state of something
Examples of HEALTH
We nursed him back to health.
He's in good health these days.
He has continued to enjoy good health in his old age.
Smoking is bad for your health.
He is concerned about his sister's mental health.
We must protect the health of our oceans.
The economy is in a period of robust financial health.
Investors are worried about the company's health.
YOUR HEALTH VIDEO –> Music and the Mind – Health Matters
OPULENCE
noun
1 : wealth, affluence
2 : abundance, profusion
Examples of OPULENCE
in some parts of the city nearly unimaginable opulence can be found side by side with nearly unthinkable poverty
YOUR OPULENCE VIDEO –> The Law of Opulence Part I–Wallace D. Wattles, 1907
🙂 Select your word and COMMENT BELOW 🙂
THAT ABOUT COVERS IT FOR TODAY
HOPE YOU HAD FUN
See you tomorrow, same blog time, same blog channel
where we will continue with Day 8 of the Round Of 32
🙂
But don't just take it from me…
You can tell Infinite Intelligence – Saint John sent you!
🙂
For myself, I hope that today's post has, in some way, encouraged you – Dear Reader – to challenge your self-talk so that it might become rich in WORDS OF POWER that inspire you and drive you on to claim the prize for which only YOU are destined.
See you on our next blog
Oh, and by the way,
If you got value from todays content please 'like' it and $hare it with three people who could most benefit from its message
🙂
FREEDOM, STRENGTH AND HONOR TO YOU

Let's stay in touch
Phone: 610-781-2392
Skype: prpock
Facebook
LinkedIn
Twitter
YouTube
Google Plus
PARTICIPATE in our Generation Of Wealth Communities
We Are Think And Grow Rich Call (M – F) 712-432-0990 Access Code: 565762# CLICK to sample
Generation Of Wealth Broadcast (Sat)
Timeless Wisdom In Action (Facebook Group)
Carnegie Project 10 Billion (Facebook Group)
Freedom Nation United Blog
LOVE WEALTH – LOVE HEALTH – LOVE HAPPINESS – LOVE LOVE