Freedom Nation United March Magic Word Power – Round Of 32 – Day 8
"In the beginning was the WORD"
Saint John 1:1
Freedom Nation United March Magic Word Power
Round Of 32 – Day Eight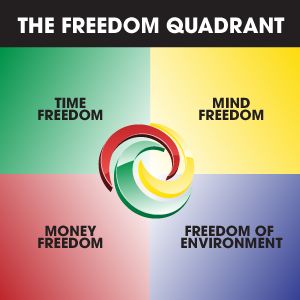 An early mentor of mine reminded me that "Words matter, because Words express thoughts"
and
THOUGHTS, as Wallace Wattles so eloquently teaches us
in his seminal work "The Science Of Getting Rich"
TURN INTO MATTER.
Literally put,
IT IS WHAT YOU THINK ABOUT THAT YOU BRING ABOUT
🙂
So What does this mean to me, you ask?
How are we going to use this knowledge to change other peoples' lives for the better, you ask?
🙂
Welcome to the Freedom Nation 'March Magic' WORD-POWER tournament – Round of 32 – Day Eight.
Today's Match-Ups:
Freedom vs. Planning
Wealth vs. Joy
From both of the pairings laid out below, YOU, dear reader, will be asked to select one word that most empowers you.
Each Word will has presented with it its definition – as 'Googled' from a reputable dictionary.
Make your choice of word and enter it into the "Comment" section for that blog, preferably with a reasoning for your choice – though that is optional. These reasonings will be used by the tournament commissioners in the event of a tie-breaker being required.
Note: For purposes of the competition comments for today's match-ups will be tallied at close of business E.S.T. on March 20. 2014
Our dictionary source for today's games are the good people at merriam-webster.com/dictionary
LET THE GAMES BEGIN
🙂
GAME 1 – FREEDOM vs. PLANNING
FREEDOM
noun
: the quality or state of being free: as
: the absence of necessity, coercion, or constraint in choice or action
: liberation from slavery or restraint or from the power of another : independence
: the quality or state of being exempt or released usually from something onerous
: ease, facility
: the quality of being frank, open, or outspoken
: improper familiarity
: boldness of conception or execution
: unrestricted use
Examples of FREEDOM
He thinks children these days have too much freedom.
She has the freedom to do as she likes.
a political prisoner struggling to win his freedom
Or Bugs would do the impossible by jumping out of the frame and landing on the drawing board of the cartoonist who was at work creating him. This freedom to transcend the laws of basic physics, to hop around in time and space, and to skip from one dimension to another has long been a crucial aspect of imaginative poetry. —Billy Collins, Wall Street Journal, 28-29 June 2008
YOUR FREEDOM VIDEO –> THE BRAVEHEART FREEDOM SPEECH
PLANNING
noun
: the act or process of making a plan to achieve or do something
Examples of PLANNING
Careful planning made the party a success.
YOUR PLANNING VIDEO –> Tony Robbins Explains His Rapid Planning Method
🙂 Select your word and COMMENT BELOW 🙂
GAME 2 – WEALTH vs. JOY
WEALTH
noun
: a large amount of money and possessions
: the value of all the property, possessions, and money that someone or something has
: a large amount or number
Examples of WEALTH
a nation that has acquired great wealth
someone whose sole goal is the accumulation of wealth
Her personal wealth is estimated to be around $10 billion.
What percentage of the national wealth is spent on health care?
I was impressed by the wealth of choices.
Libraries offer a wealth of information.
YOUR WEALTH VIDEO –> The Very Funny Chris Rock – About Wealth
JOY
noun
: a feeling of great happiness
: a source or cause of great happiness
: something or someone that gives joy to someone
: success in doing, finding, or getting something
Examples of JOY
Their sorrow turned to joy.
I can hardly express the joy I felt at seeing her again.
Seeing her again brought tears of joy to my eyes.
The flowers are a joy to behold!
What a joy it was to see her again.
YOUR JOY VIDEO –> Flashmob – Ode To Joy
🙂 Select your word and COMMENT BELOW 🙂
THAT ABOUT COVERS IT FOR TODAY
HOPE YOU HAD FUN
See you tomorrow, same blog time, same blog channel
the 'Sweet Sixteen" left standing in this year's WORDPOWER tournament.
🙂
But don't just take it from me…
You can tell Infinite Intelligence – Saint John sent you!
🙂
For myself, I hope that today's post has, in some way, encouraged you – Dear Reader – to challenge your self-talk so that it might become rich in WORDS OF POWER that inspire you and drive you on to claim the prize for which only YOU are destined.
See you on our next blog
Oh, and by the way,
If you got value from todays content please 'like' it and $hare it with three people who could most benefit from its message
🙂
FREEDOM, STRENGTH AND HONOR TO YOU

Let's stay in touch
Phone: 610-781-2392
Skype: prpock
Facebook
LinkedIn
Twitter
YouTube
Google Plus
PARTICIPATE in our Generation Of Wealth Communities
We Are Think And Grow Rich Call (M – F) 712-432-0990 Access Code: 565762# sample here
Generation Of Wealth Broadcast (Sat)
Timeless Wisdom In Action (Facebook Group)
Carnegie Project 10 Billion (Facebook Group)
Freedom Nation United Blog
LOVE WEALTH – LOVE HEALTH – LOVE HAPPINESS – LOVE LOVE