March Magic Word Power – Sweet 16 – Day 4
"In the beginning was the WORD"
Saint John 1:1
Freedom Nation United March Magic Word Power
Sweet Sixteen – Day Four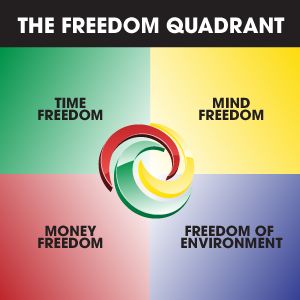 An early mentor of mine reminded me that "Words matter, because Words express thoughts"
and
THOUGHTS, as Wallace Wattles so eloquently teaches us
in his seminal work "The Science Of Getting Rich"
TURN INTO MATTER.
Literally put,
IT IS WHAT YOU THINK ABOUT THAT YOU BRING ABOUT
🙂
So What does this mean to me, you ask?
How are we going to use this knowledge to change other peoples' lives for the better, you ask?
🙂
Welcome to the Freedom Nation 'March Magic' WORD-POWER tournament – Sweet 16 – Day FOUR.
Creativity has brushed aside Force and Competitive.
Health has brushed aside Opulence and Relentlessness.
Freedom has brushed aside Planning and Discouragement.
Joy has brushed aside Overwhelmed and Wealth.
So For Today's Match-Ups We Have:
Creativity vs. Health
Freedom vs. Joy
From each of these pairings, YOU, dear reader, will be asked to select one word that most empowers you.
Each POWER WORD is presented with its definition – as 'Googled' from a reputable dictionary.
In addition, to help you make your choice, for each word a video has been selected that is associated with it.
Finally, since this is the 'sweet sixteen' and the choice between one word and another is becoming less clear, additional supporting quotes have been added that might resonate with you and help in your selection..
Make your choices of words and enter them into the "Comment" section for this blog, preferably with a reasoning for your choice – though that is optional. These reasonings will be used by the tournament commissioners in the event of a tie-breaker being required.
Note: For purposes of the competition comments for today's match-ups will be tallied at close of business E.S.T. on March 24. 2014
Our dictionary source for today are the good people at merriam-webster.com/dictionary
Our quotes source for the match-ups are the good people at goodreads.com
LET THE GAMES BEGIN
🙂
GAME 1 – CREATIVITY vs. HEALTH
CREATIVITY
noun
: the ability to make things or think of new ideas
Examples of CREATIVITY
her intelligence and artistic creativity
the arts and crafts fair showed the remarkable creativity of local artists and artisans
YOUR CREATIVITY VIDEO –> John Cleese – a lecture on Creativity
SUPPORTING QUOTES FOR CREATIVITY:
"Creativity takes courage. " – Henri Matisse
"When you make music or write or create, it's really your job to have mind-blowing, irresponsible, condomless sex with whatever idea it is you're writing about at the time. "- Lady Gaga
"You can never solve a problem on the level on which it was created." – Albert Einstein
"The worst enemy to creativity is self-doubt." – Sylvia Plath
"To be creative means to be in love with life. You can be creative only if you love life enough that you want to enhance its beauty, you want to bring a little more music to it, a little more poetry to it, a little more dance to it."  – Osho
——————————————————- VERSUS ——————————————————–
HEALTH
noun, often attributive
: the condition of being well or free from disease
: the overall condition of someone's body or mind
: the condition or state of something
Examples of HEALTH
We nursed him back to health.
He's in good health these days.
He has continued to enjoy good health in his old age.
Smoking is bad for your health.
He is concerned about his sister's mental health.
We must protect the health of our oceans.
The economy is in a period of robust financial health.
Investors are worried about the company's health.
YOUR HEALTH VIDEO –> Music and the Mind – Health Matters
"Be careful about reading health books. You may die of a misprint." – Mark Twain
"A fit, healthy body—that is the best fashion statement" – Jess C. Scott
"Healthy citizens are the greatest asset any country can have." – Winston Churchill
"A further sign of health is that we don't become undone by fear and trembling, but we take it as a message that it's time to stop struggling and look directly at what's threatening us. " – Pema Choedron
"By choosing healthy over skinny you are choosing self-love over self-judgment. You are beautiful!" – Steve Maraboli
🙂 Select your word for the COMMENT BELOW 🙂
————————————————————————————————————————–
GAME 2 – FREEDOM vs. JOY
FREEDOM
noun
: the quality or state of being free: as
: the absence of necessity, coercion, or constraint in choice or action
: liberation from slavery or restraint or from the power of another : independence
: the quality or state of being exempt or released usually from something onerous
: ease, facility
: the quality of being frank, open, or outspoken
: improper familiarity
: boldness of conception or execution
: unrestricted use
Examples of FREEDOM
He thinks children these days have too much freedom.
She has the freedom to do as she likes.
a political prisoner struggling to win his freedom
Or Bugs would do the impossible by jumping out of the frame and landing on the drawing board of the cartoonist who was at work creating him. This freedom to transcend the laws of basic physics, to hop around in time and space, and to skip from one dimension to another has long been a crucial aspect of imaginative poetry. —Billy Collins, Wall Street Journal, 28-29 June 2008
YOUR FREEDOM VIDEO –> THE BRAVEHEART FREEDOM SPEECH
SUPPORTING QUOTES FOR FREEDOM:
"The truth will set you free, but first it will piss you off." – Gloria Steinem
"Lock up your libraries if you like; but there is no gate, no lock, no bolt that you can set upon the freedom of my mind." – Virginia Woolf
"Freedom is not worth having if it does not include the freedom to make mistakes."- Mahatama Ghandi
"Some tourists think Amsterdam is a city of sin, but in truth it is a city of freedom. And in freedom, most people find sin." – John Green
"They who can give up essential liberty to obtain a little temporary safety deserve neither liberty nor safety." – Benjamin Franklin
—————————————————————— versus ————————————————–
JOY
noun
: a feeling of great happiness
: a source or cause of great happiness
: something or someone that gives joy to someone
: success in doing, finding, or getting something
Examples of JOY
Their sorrow turned to joy.
I can hardly express the joy I felt at seeing her again.
Seeing her again brought tears of joy to my eyes.
The flowers are a joy to behold!
What a joy it was to see her again.
YOUR JOY VIDEO –> Flashmob – Ode To Joy
"When you do things from your soul, you feel a river moving in you, a joy." – Rumi
"Sometimes your joy is the source of your smile, but sometimes your smile can be the source of your joy." – Thich Nhit Hanh
"Joy is the infallible sign of the presence of God." – Pierre Teilhard de Jardin
"To get the full value of joy you must have someone to divide it with." – Mark Twain
"joy and sorrow are inseparable. . . together they come and when one sits alone with you . .  remember that the other is asleep upon your bed." – Kahlil Gibran
🙂 Select your word for the COMMENT BELOW 🙂
——————————————————————————————-
THAT ABOUT COVERS IT FOR TODAY
HOPE YOU HAD FUN
See you tomorrow, same blog time, same blog channel
as the round of the 'Sweet Sixteen" continues.
🙂
But don't just take it from me…
You can tell Infinite Intelligence – Saint John sent you!
🙂
For myself, I hope that today's post has, in some way, encouraged you – Dear Reader – to challenge your self-talk so that it might become rich in WORDS OF POWER that inspire you and drive you on to claim the prize for which only YOU are destined.
See you on our next blog
Oh, and by the way,
If you got value from todays content please 'like' it and $hare it with three people who could most benefit from its message
🙂
FREEDOM, STRENGTH AND HONOR TO YOU

Let's stay in touch
Phone: 610-781-2392
Skype: prpock
Facebook
LinkedIn
Twitter
YouTube
Google Plus
PARTICIPATE in our Generation Of Wealth Communities
We Are Think And Grow Rich Call (M – F) 712-432-0990 Access Code: 565762# sample here
Generation Of Wealth Broadcast (Sat)
Timeless Wisdom In Action (Facebook Group)
Carnegie Project 10 Billion (Facebook Group)
Freedom Nation United Blog
LOVE WEALTH – LOVE HEALTH – LOVE HAPPINESS – LOVE LOVE