March Magic Word Power – Elite Eight – LOVE versus ENTHUSIASM
"In the beginning was the WORD"
Saint John 1:1
Freedom Nation United March Magic Word Power
Elite Eight – Game Two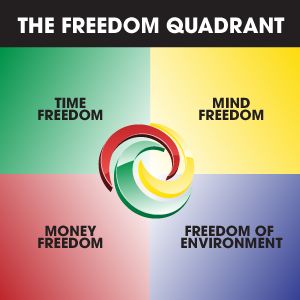 An early mentor of mine reminded me that "Words matter, because Words express thoughts"
and
THOUGHTS, as Wallace Wattles so eloquently teaches us
in his seminal work "The Science Of Getting Rich"
TURN INTO MATTER.
Literally put,
IT IS WHAT YOU THINK ABOUT THAT YOU BRING ABOUT
🙂
So What does this mean to me, you ask?
How are we going to use this knowledge to change other peoples' lives for the better, you ask?
🙂
Welcome to the Freedom Nation 'March Magic' WORD-POWER tournament – Elite Eight – Game TWO.
Love has overcome Insight, Fear and Disappointment.
Enthusiasm has overcome MasterMind, Motivation and Frustration.
Leaving Today's Match-Ups of: –> Love vs. Enthusiasm
YOU, dear reader, will be asked to select just one of these EMPOWERING WORDS that most resonates with you and your journey of success..
Each WORD is presented with its definition – as 'Googled' from a reputable dictionary.
In addition, to help you make your choice, for each word a video has been selected that is associated with it.
The supporting quotes added at the round of the 'sweet sixteen' are provided as a reminder, and
Since this is the 'ELITE EIGHT' and the choice is becoming more difficult, a video playlist is provided to help in your selection.
Please enjoy the material provided and select your chosen word by entering it in the "Comment" section for this blog, preferably with a reasoning for your choice – though that is optional. These reasonings will be used by the tournament commissioners in the event of a tie-breaker being required.
Note: For purposes of the competition comments for today's match-ups will be tallied at close of business E.S.T. on March 28. 2014
Our dictionary source for today are the good people at merriam-webster.com/dictionary
Our quotes source for the match-ups are the good people at goodreads.com
So, LET's GET THIS SHOW ON THE ROAD…
🙂
LOVE vs. ENTHUSIASM
versus

LOVE
noun
: a feeling of strong or constant affection for a person
: attraction that includes sexual desire
: the strong affection felt by people who have a romantic relationship
: a person you love in a romantic way
Examples of LOVE
Children need unconditional love from their parents.
He was just a lonely man looking for love.
Mr. Brown seems to imply that when he retired he relinquished her love as casually as he dispensed with her secretarial services. —Ken Follett, New York Times Book Review, 27 Dec. 1987
YOUR LOVE VIDEO –> Jennifer Warnes and Joe Cocker – Love Lifts Us Up Where We Belong
SUPPORTING QUOTES FOR LOVE:
"You know you're in love when you can't fall asleep because reality is finally better than your dreams."
? Dr. Seuss
"A friend is someone who knows all about you and still loves you."
? Elbert Hubbard
"The opposite of love is not hate, it's indifference. The opposite of art is not ugliness, it's indifference. The opposite of faith is not heresy, it's indifference. And the opposite of life is not death, it's indifference."
? Elie Wiesel
"Have you ever been in love? Horrible isn't it? It makes you so vulnerable. It opens your chest and it opens up your heart and it means that someone can get inside you and mess you up."
? Neil Gaiman, The Sandman, Vol. 9: The Kindly Ones
"Being deeply loved by someone gives you strength, while loving someone deeply gives you courage."
? Laozi
——————————————————- VERSUS ——————————————————–
ENTHUSIASM
noun
: strong excitement about something
: a strong feeling of active interest in something that you like or enjoy
: something causing a feeling of excitement and active interest
: a hobby that someone feels enthusiastic about
Examples of ENTHUSIASM
The party supported its candidate with enthusiasm.
He seems to lack enthusiasm for the work he's doing.
Among his latest enthusiasms are sailing and fishing.
YOUR ENTHUSIASM VIDEO –> US MARINES – Marine Corps Leadership Traits
SUPPORTING QUOTES FOR ENTHUSIASM:
🙂 Select your word for the COMMENT BELOW 🙂
——————————————————————————————-
THAT ABOUT COVERS IT FOR TODAY
HOPE YOU HAD FUN
See you tomorrow, same blog time, same blog channel
as the round of the 'Sweet Sixteen" continues.
🙂
But don't just take it from me…
You can tell Infinite Intelligence – Saint John sent you!
🙂
For myself, I hope that today's post has, in some way, encouraged you – Dear Reader – to challenge your self-talk so that it might become rich in WORDS OF POWER that inspire you and drive you on to claim the prize for which only YOU are destined.
See you on our next blog
Oh, and by the way,
If you got value from todays content please 'like' it and $hare it with three people who could most benefit from its message
🙂
FREEDOM, STRENGTH AND HONOR TO YOU

Let's stay in touch
Phone: 610-781-2392
Skype: prpock
Facebook
LinkedIn
Twitter
YouTube
Google Plus
PARTICIPATE in our Generation Of Wealth Communities
We Are Think And Grow Rich Call (M – F) 712-432-0990 Access Code: 565762# sample here
Generation Of Wealth Broadcast (Sat)
Timeless Wisdom In Action (Facebook Group)
Carnegie Project 10 Billion (Facebook Group)
Freedom Nation United Blog
LOVE WEALTH – LOVE HEALTH – LOVE HAPPINESS – LOVE LOVE