March Magic Word Power – Championship Game – FAITH versus PASSION
"In the beginning was the WORD"
Saint John 1:1
Freedom Nation United March Magic Word Power
CHAMPIONSHIP GAME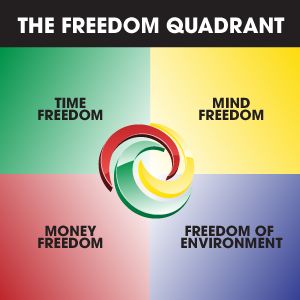 An early mentor of mine reminded me that "Words matter, because Words express thoughts"
and
THOUGHTS, as Wallace Wattles so eloquently teaches us
in his seminal work "The Science Of Getting Rich"
TURN INTO MATTER.
Literally put,
IT IS WHAT YOU THINK ABOUT THAT YOU BRING ABOUT
🙂
So What does this mean to me, you ask?
How are we going to use this knowledge to change other peoples' lives for the better, you ask?
🙂
Welcome to the Championship Match-Up in this year's Freedom Nation 'March Magic' WORD-POWER tournament.
Faith has gotten the better of Love, Gratitude, Decision, Contentment and Selfishness, while
Passion's road to the  final had it be victorious over Creativity, Belief, Imagination, Optimism and Depression.
Leaving us with the head-to-head, mind-to-mind, match-up of –> Faith vs. Passion 
YOU, dear reader, will be asked to select just one of these EMPOWERING WORDS that most resonates with you and your journey of success..
Each WORD is presented with its definition – as 'Googled' from a reputable dictionary.
In addition, to help you make your choice, for each word a video has been selected that is associated with it.
The supporting quotes are provided as a reminder, and
A video playlist is provided to help in your selection.
Please enjoy the material provided and select your chosen word by entering it in the "Comment" section for this blog, preferably with a reasoning for your choice – though that is optional. These reasonings will be used by the tournament commissioners in the event of a tie-breaker being required.
Note that our overall tournament winner for 2014 will be declared from votes cast prior to close of business on Friday April 4, 2014 – United States Eastern Standard Time.
Our dictionary source for today are the good people at merriam-webster.com/dictionary
Our quotes source for the match-ups are the good people at goodreads.com
So, LET's GET TO IT…
🙂
FAITH vs. PASSION
PASSION
noun
: a strong feeling of enthusiasm or excitement for something or about doing something
: a strong feeling (such as anger) that causes you to act in a dangerous way
: a strong sexual or romantic feeling for someone
Examples of PASSION
Everyone could see the passion in his approach to the work.
a controversy that has stirred passions in Congress
Her performance is full of passion and originality.
She spoke with passion about preserving the building.
The crime was committed in a fit of passion.
Music has always been his passion.
She developed a passion for opera.
a student with a passion for literature
If anyone had asked me what my passions were, I would have said building fires, climbing cliffs, going on long hikes in the woods … —Paul Theroux, Newsweek, 6 Aug. 2001
YOUR PASSION VIDEO –> PASSION: The Secret Ingredient To Success
SUPPORTING QUOTES FOR PASSION:
"The saddest people I've ever met in life are the ones who don't care deeply about anything at all. Passion and satisfaction go hand in hand, and without them, any happiness is only temporary, because there's nothing to make it last." – Nicholas Sparks
"My fault, my failure, is not in the passions I have, but in my lack of control of them." – Jack Kerouac
"By the time you swear you're his, Shivering and sighing; And he vows his passion is, Infinite, undying; Lady make note of this — One of you is lying." – Dorothy Parker
"Passion. It lies in all of us. Sleeping… waiting… and though unwanted, unbidden, it will stir… open its jaws and howl. It speaks to us… guides us. Passion rules us all. And we obey." – Joss Whedon
"I want to know what passion is. I want to feel something strongly." – Aldous Huxley
——————————————————- VERSUS ——————————————————-
FAITH
noun
: firm belief in something for which there is no proof
: strong belief or trust in someone or something
: belief in the existence of God
: strong religious feelings or beliefs
: a system of religious beliefs
Examples of FAITH
His supporters have accepted his claims with blind faith.
Our faith in the government has been badly shaken by the recent scandals.
Lending him the money to start his own business was an act of faith.
It requires a giant leap of faith for us to believe that she is telling the truth.
Nothing is more important to her than her faith in God.
She says that her faith has given her the courage to deal with this tragedy.
Faith without doubt leads to moral arrogance, the eternal pratfall of the religiously convinced. —Joe Klein, Time, 17 May 2004
YOUR FAITH VIDEO –> George Michael – Faith
SUPPORTING QUOTES FOR FAITH:
🙂 Select your CHAMPION word in the COMMENT BELOW 🙂
——————————————————————————————-
THAT ABOUT COVERS IT FOR THIS YEAR'S TOURNAMENT
HOPE YOU HAD FUN
🙂
But don't just take it from me…
You can tell Infinite Intelligence – Saint John sent you!
🙂
For myself, I hope that today's post has, in some way, encouraged you – Dear Reader – to challenge your self-talk so that it might become rich in WORDS OF POWER that inspire you and drive you on to claim the prize for which only YOU are destined.
See you on our next blog
Oh, and by the way,
If you got value from todays content please 'like' it and $hare it with three people who could most benefit from its message
🙂
FREEDOM, STRENGTH AND HONOR TO YOU

Let's stay in touch
Phone: 610-781-2392
Skype: prpock
Facebook
LinkedIn
Twitter
YouTube
Google Plus
PARTICIPATE in our Generation Of Wealth Communities
We Are Think And Grow Rich Call (M – F) 712-432-0990 Access Code: 565762# sample here
Generation Of Wealth Broadcast (Sat)
Timeless Wisdom In Action (Facebook Group)
Carnegie Project 10 Billion (Facebook Group)
Freedom Nation United Blog
LOVE WEALTH – LOVE HEALTH – LOVE HAPPINESS – LOVE LOVE