March Magic Word Power – And the Winner Is…
"In the beginning was the WORD"
Saint John 1:1
Freedom Nation United March Magic Word Power
2014 CHAMPION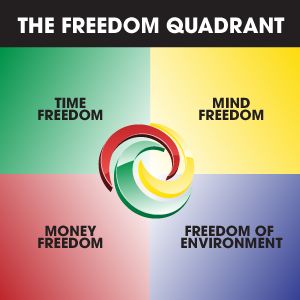 An early mentor of mine reminded me that "Words matter, because Words express thoughts"
and
THOUGHTS, as Wallace Wattles so eloquently teaches us
in his seminal work "The Science Of Getting Rich"
TURN INTO MATTER.
Literally put,
IT IS WHAT YOU THINK ABOUT THAT YOU BRING ABOUT – SO CHOOSE YOUR WORDS CAREFULLY
And This Year's Winner, overcoming
Passion

,

Love

,

Gratitude

,

Decision

,

Contentment

and

Selfishness

along the way, is…..
FAITH
What is faith?
It is
: firm belief in something for which there is no proof
: strong belief or trust in someone or something
: belief in the existence of God
: strong religious feelings or beliefs
: a system of religious beliefs
Examples of FAITH
His supporters have accepted his claims with blind faith.
Our faith in the government has been badly shaken by the recent scandals.
Lending him the money to start his own business was an act of faith.
It requires a giant leap of faith for us to believe that she is telling the truth.
Nothing is more important to her than her faith in God.
She says that her faith has given her the courage to deal with this tragedy.
Faith without doubt leads to moral arrogance, the eternal pratfall of the religiously convinced. —Joe Klein, Time, 17 May 2004
YOUR FAITH VIDEO –> George Michael – Faith
SUPPORTING QUOTES FOR FAITH:
"And now these three remain: faith, hope and love. But the greatest of these is love." –  Anonymous, Holy Bible: King James Version
"Faith is not the belief that God will do what you want. It is the belief that God will do what is right." –

Max Lucado

,

He Still Moves Stones

"You must not lose faith in humanity. Humanity is like an ocean; if a few drops of the ocean are dirty, the ocean does not become dirty." –

Mahatma Gandhi

"The reason birds can fly and we can't is simply because they have perfect faith, for to have faith is to have wings." –  

J.M. Barrie

,

The Little White Bird

"None of us knows what might happen even the next minute, yet still we go forward. Because we trust. Because we have Faith." –

Paulo Coelho

,

Brida
HOPE YOU HAD FUN WITH THIS YEAR'S TOURNAMENT
🙂
But don't just take it from me…
You can tell Infinite Intelligence – Saint John sent you – IN FAITH!
🙂
For myself, I hope that our tournament has, in some way, encouraged you – Dear Reader – to challenge your self-talk so that it might become rich in WORDS OF POWER that inspire you and drive you on to claim the prize for which only YOU are destined.
See you next year 🙂
Oh, and by the way,
If you got value from todays content please 'like' it and $hare it with three people who could most benefit from its message
🙂
FREEDOM, STRENGTH AND HONOR TO YOU

Let's stay in touch
Phone: 610-781-2392
Skype: prpock
Facebook
LinkedIn
Twitter
YouTube
Google Plus
PARTICIPATE in our Generation Of Wealth Communities
We Are Think And Grow Rich Call (M – F) 712-432-0990 Access Code: 565762# sample here
Generation Of Wealth Broadcast (Sat)
Timeless Wisdom In Action (Facebook Group)
Carnegie Project 10 Billion (Facebook Group)
Freedom Nation United Blog
LOVE WEALTH – LOVE HEALTH – LOVE HAPPINESS – LOVE LOVE