How Would YOU Define WEALTH?
Selling never stops when one is SELF-EMPLOYED.
Let's surround ourselves with a great team and build a GREAT BUSINESS .
 #FreedomQuadrant
Welcome, friend, to FREEDOM NATION UNITED, where we help families to FIND Money, CREATE Income and DEVELOP Generational Wealth – for themselves, their families and those they love and care about.
This is the home of
the REAL PEOPLE HELPING REAL PEOPLE Leadership Development program
AND
the WHAT YOUR GRANDFATHER SHOULD HAVE TAUGHT YOUR FATHER ABOUT Rules of Money Education Program .
🙂
As is my custom, I was sitting with my morning beverage today going through my morning pre-game ritual, as outlined in the post Exercise – Envision – Read – Meditate – Pray – Empower .
(Yes, I do consider every day to be a present in the game of life)
I was thinking about what messages I have received that would benefit you, the reader of this Blog Post.
I have recently been contemplating the definition of WEALTH.
As I thought more on the subject, my mind went back to various discussions that I have had with friends in the communities I have served in over the years. Like another word – RICH – it appears to me that the word WEALTH has different connotation to each and every one of us.
Though both these words mean different things, they seem to be very subjective, varying widely from person to person.
Now, why would I be reflecting on these concept so deeply at this time?
Co-incidence? I don't think so 🙂
How Would YOU Define WEALTH?
I remembered us, as we were Masterminding on this subject, coming up with a set of working definitions.
As I reflected on these definitions, I feel that they have withstood the test of time for me so let me share them here with you, Dear Reader: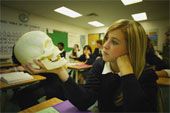 🙂 You are wealthy when you have a harsh resistance both to laziness and to a lack of momentous increase.
🙂 You are wealthy when you can become more life, inspire more life, sell more life.
🙂 You are wealthy when you are in progressive forward motion toward acquiring the luxury of environment.
🙂 You are wealthy when you have the freedom to express yourself naturally and add lucid and concentrated value to thousands of lives.
🙂 You are wealthy when you believe that you don't have to get it right, you just have to get it going.
Oh, and by the way, I find these criteria to be applicable to wealth in all its forms – spiritual, health, financial etc.
🙂 WANT TO KNOW MORE? I RECOMMEND WATCHING THIS VIDEO 🙂
Isn't it interesting that the great communicator, Tony Robbins, couples WEALTH with HAPPINESS?
🙂
Again, don't just take it from me.
You can tell Infinite Intelligence – Tony Robbins, Rich, Wealth, and Happiness sent you!
For myself, I hope that today's post allows us to understand what wealth means to us, personally, and provides a framework whereby we might more objectively see how wealthy we already are.
🙂
READY TO COMMIT TO YOUR SELF-IMPROVEMENT?
ENROLL IN OUR F*R*E*E 30-DAY MENTORED SELF-STUDY BOOT CAMP
🙂
Oh, and by the way,
If you got value from todays content please 'like' it and $hare it with three people who could most benefit from its message
See you on my next blog
🙂
FREEDOM, STRENGTH AND HONOR TO YOU

Let's stay in touch
Phone: 610-781-2392
Skype: prpock
Facebook
LinkedIn
Twitter
YouTube
Google Plus
PARTICIPATE in our Generation Of Wealth Communities
We Are Think And Grow Rich Call (M – F) 712-432-0990 Access Code: 565762# sample here
Generation Of Wealth Broadcast (Sat)
Timeless Wisdom In Action (Facebook Group)
Carnegie Project 10 Billion (Facebook Group)
Freedom Nation United Blog
LOVE WEALTH – LOVE HEALTH – LOVE HAPPINESS – LOVE LOVE